The President of Ukraine thanked everyone for more than two minutes
Zelensky proved that he is already in the workplace / Collage "Today"
Late in the evening on January 11, Ukrainian President Volodymyr Zelenskyy recorded a video message in his office on Bankova Street, in which he thanked everyone he saw fit on the occasion of the International Thank You Day. The video greeting at the workplace lasted for two minutes. It came amid rumors that the president is allegedly vacationing on exotic islands in the Indian Ocean, while the whole world is trying to restrain Russian President Vladimir Putin from invading Ukraine.
"Thanks to all!"
"I have now finished all my business and decided to thank everyone. I want to thank my parents for giving me my life. I want to thank my wife for giving us our children. I want to thank my children for giving meaning to my life. I want to thank all my friends for supporting me – this is very important. I want to thank all our military, doctors, all those who defend our state and protect our borders, and protect our health", – said Zelensky in his night video message.
Working or resting?
This video message appeared against the background of statements by blogger Karl Volokh on January 9 on Facebook that, according to him, Zelensky and his wife and head of the President's Office, Andrei Yermak, allegedly went to the Seychelles.
This statement came two days after Volodymyr Zelenskiy posted a video congratulation on Christmas on Instagram, descending the mountain on the board.
Already on January 10, Zelensky published his working photo with Bankova, than he tried to refute rumors of an alleged vacation on exotic islands in the Indian Ocean.
However, very quickly it turned out that the photo was taken on November 29th.
A little later, in proof of the presence of the President of Ukraine in Kiev in the morning of January 10, a post was issued in Twitter about a telephone conversation between Zelensky and a colleague from Switzerland.
.

Source From: Segodnya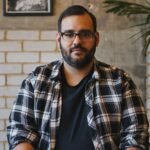 I am an author at Global happenings and I mostly cover automobile news. In my time working in the automotive industry, I have developed a keen interest in the latest developments and trends. My writing skills have also allowed me to share my knowledge with others through articles and blog posts.