Poroshenko's party hinted that his supporters are also preparing for the return of the politician
Poroshenko named the exact time of his return to Ukraine. Collage "Today"
The fifth president of Ukraine, the leader of European Solidarity, Petro Poroshenko, confirmed that he would return to Ukraine from Warsaw (Poland) on January 17, and warned the authorities not to be intimidated by arrest.
This is stated in the message of the "EU" press service.
The party noted that allegedly supporters of the politician are also preparing for his return.
"I advise Bankova not to spend money on illegal external surveillance and" wiretapping "- we will inform you about every step that brings you home. I also do not advise the authorities to frighten me with arrest right at the airport. I return on January 17 at 9 am"– Poroshenko said.
The party notes that in conditions of large-scale aggression by Putin, the persecution of the opposition leader is nothing more than the destruction of national unity, which is so necessary for the aggressor.
Where the fifth president will land
Apparently, Poroshenko will fly to Zhulany on January 17 on a Wizzair low-cost plane, since this is the only flight from Warsaw at 9:00 on that day.
What awaits him at the airport
On December 24, the court allowed Poroshenko to be detained for his forcible bringing to court, where he will be chosen a preventive measure. The prosecutor's office will ask for an arrest with the possibility of a bail of one billion hryvnia.
Ex-People's Deputy Igor Mosiychuk said today that the border guards already have a mark in front of Poroshenko's surname – "arrest".
Poroshenko himself said earlier that for the sake of interrogation at the State Bureau of Investigation he was not going to break his schedule of foreign travels as a statesman.
What Poroshenko is suspected of
On December 20, it became known that Petro Poroshenko was declared suspicious. Medvedchuk's films played an important role in this. He is charged with high treason and assistance to the activities of the terrorist organizations "DPR" and "LPR". According to investigators, the fifth president is suspected of participating in a criminal scheme for supplying coal from the temporarily occupied territories for a total of about 1.5 billion hryvnia. According to the investigation, by their actions, the persons involved in production have made the country's energy sector dependent on Russia and terrorist organizations.
The State Bureau of Investigation said it examined the circumstances of the departure of the suspect of treason of the fifth president on December 17, right after the investigators of the RRB were unable to hand him a summons for questioning. The security officials concluded that Poroshenko flew out of the country in a hurry.
.

Source From: Segodnya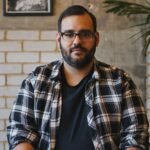 I am an author at Global happenings and I mostly cover automobile news. In my time working in the automotive industry, I have developed a keen interest in the latest developments and trends. My writing skills have also allowed me to share my knowledge with others through articles and blog posts.