Most of those who rent housing are able to pay for it themselves
The CVU told how much is allocated from the budget to cover the cost of renting housing for people's deputies / Photo: Collage: Today
Deputies by law are entitled to compensation for rent or payment for a hotel room. This was reported to KIU.
Chairman of the CVU Aleksey Koshel noted that "70% of deputies who rent housing at the expense of taxpayers have enough financial resources to rent apartments on their own.
He also noted that the deputy's salary allows to cover the cost of rent in Kiev. However, despite the availability of opportunities, they continue to receive compensation from the budget, which they perceive as a kind of parliamentary bonus.
The maximum and most common amount of compensation amounted to UAH 237,250, the minimum – UAH 72,500.
It is noted that among the people's deputies who claim compensation for housing rent are not only non-residents, but also those who at the time of the election already lived in the capital.
Most of the 90 people's deputies who claimed compensation for renting housing in Kiev received about UAH 20,000 from the state treasury per month.
It is also reported that each of the 145 deputies receives an average of 255 thousand hryvnia compensation for housing per year.
The Office of the Verkhovna Rada reported that the maximum amount of compensation to a member of parliament for rent per day is 650 hryvnia.
How much does it cost Ukrainians to maintain deputies
More than UAH 202 million was allocated from the budget for salaries for people's deputies. A month of work of parliamentarians in 2021 cost Ukrainians UAH 18.3 million.
To keep abreast of all the news, the Rada subscribed to periodicals for 173 thousand hryvnias. And in order to read only trusted newspapers, the Apparatus spent money on developing technical specifications for a comprehensive information system for monitoring and analyzing the media and social networks.
What do Ukrainians pay taxes for?
This year, 24 people's deputies practically did not vote at the plenary meetings of the Verkhovna Rada – they missed 90% of the meetings, and one was generally noted for not voting even once.
In addition, we published a list of goods and services ordered by the Verkhovna Rada of Ukraine at the expense of taxpayers in 2021.
On October 25, 2019, President of Ukraine Volodymyr Zelensky allowed depriving people's deputies of salaries for absenteeism at parliamentary sessions.
The main legislative body of the country cares not only about the deputies, but also about the employees of the Administration. In November, they were given money to improve their skills, namely, deepening their knowledge of the state language and teaching the psychological aspects of their professional activities.
Source: Segodnya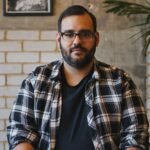 I am an author at Global happenings and I mostly cover automobile news. In my time working in the automotive industry, I have developed a keen interest in the latest developments and trends. My writing skills have also allowed me to share my knowledge with others through articles and blog posts.