Margaux Baralon
, modified at
08:47 am, September 07, 2021

INTERVIEW
What happened exactly on the evening of November 13, 2015, during the Paris attacks? The trial which opens on Wednesday should make it possible to answer, at least in part, this vast question. But before that, several documentaries attempted to do so. And some left a bitter taste to Bernard Cazeneuve, Minister of the Interior at the time of the facts. Invited from Europe morning Tuesday, he reacted to certain theses, in particular on the mismanagement of the intervention of the police. And denounced untruths. "It's abject to say things like that."
"The questioning of services and the State by families must be accepted by those who have exercised the responsibility of the State and who must be able to account", begins first humbly Bernard Cazeneuve. "And besides, I note that among the victims, few are those who proceed to questioning as demeaning as those of which some political leaders in this country are capable."
"A form of nausea"
Political leaders, but also journalists, according to Bernard Cazeneuve. "When I hear in a report that it is said that the BI (intervention brigade) would have been prohibited from intervening by Manuel Valls, former Prime Minister [à l'époque] who was also Minister of the Interior [avant de passer à Matignon], on the grounds that the director of the BRI (Research and Intervention Brigade) could have supported him at the time of the presidential elections … It is abject to say things like that. Letting them say and diffuse cannot produce any effects other than a form of nausea. "
This is one of the hypotheses raised by the documentary "Les ombres du Bataclan", broadcast on Arte and directed by Francis Gillery. Manuel Valls would have favored the BRI out of electoral interest, thus delaying the intervention of the police. "When we say that an intervention brigade wanted to intervene at 9:30 p.m. and that it was prevented from doing so, without specifying that it could not wish to intervene at 9:30 p.m. because the attack began at 9:40 p.m., we see to what extent, when we present things in a certain way, with the will to harm, to sow anger and trouble, we can do it by being dishonest, "annoys Bernard Cazeneuve.
"That's not what happened at all"
"I'm not saying that there were no flaws. I just wish that when there are flaws, we point them out for what they are," continues the former Minister of the Interior. "I hear there too that when Salah Abdeslam was controlled by the gendarmerie near Cambrai, we asked the Belgians for information and that Abdeslam was let go before the Belgians answered." Here again, Bernard Cazeneuve assures us that "this is not what happened at all."
"We questioned the Schengen information file and the Schengen information file did not reveal, at that time, who was the real personality and the real danger of Abdeslam. Why? Because the services which c 'was the jurisdiction in Belgium had not filled in the file. " This is why, he assures, measures intended to strengthen cooperation between the intelligence services were subsequently taken.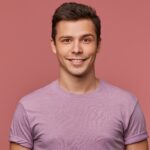 I am a journalist with more than 7 years of experience in the news industry. I have written for various publications, including The Wall Street Journal and Financial Times. My work has included reporting on global events such as the European debt crisis and the Olympics. I also manage principal photography for video content for websites and social media platforms.