The woman's voice trembles with anger: "SOS Brazil: President Bolsonaro, activate the armed forces to protect our freedom and free us from communism." – Exchange the right head of state.
There is currently a mobilization for the nationwide demonstrations on September 7th, Brazil's Independence Day. Everywhere, but especially in the capital Brasília, the "Bolsonaristas" want to take to the streets in large numbers for their idol – and protest against all those who allegedly put obstacles in his way: the Supreme Court and the Congress.
Hundreds of Bolsonaro supporters broke through a police cordon in the capital with trucks and cars on Monday evening. According to the Brasília police, they reached the avenue that was closed for security reasons and led to the Congress and the Supreme Court of the country.
Videos on the Internet showed a small parade of cars driving down the street. Protesters on foot waved flags. "We just stormed in," one of the protesters shouted in a video. "The police could not hold the people back". He announced that the protesters also wanted to storm the Supreme Court on Tuesday.
Jair Bolsonaro himself speaks of a decisive day for Brazil. Observers now fear that marches with hundreds of thousands of people could also lead to attacks on the Supreme Court and Parliament in Brasília; that a similar scenario could play out as on January 6th in Washington, when thousands of fanatical supporters of Donald Trump stormed the US Congress.
Another fear is that Bolsonaro might feel empowered by massive protests to induce military officials close to him to conduct a coup. Ten high-ranking commanders sit at his cabinet table, and more than 6,100 other military officers have been placed in ministries and authorities – often without any professional expertise. It is also expected that numerous military police with their service weapons will take part in the marches. You belong to the most loyal group of voters in Bolsonaro.
The demonstrations on Tuesday are considered to be an important indicator of the actual support of Bolsonaro in the population. In polls, his approval ratings have recently plummeted, with a majority of Brazilians evaluating his government as negative.
If there were elections now, it would come to just under 25 percent. In contrast, Brazil's left-wing ex-president Lula da Silva leads all polls. A third candidate with a chance for president cannot currently be identified. The main reason Bolsonaro's slump in electoral favor is his government's disastrous pandemic management. The coronavirus has so far resulted in more than 580,000 deaths in Brazil, and over 600 people are still dying every day.
In addition, there is an economic crisis with more than 14 percent unemployment, the noticeable increase in poverty and homelessness, steep increases in gasoline prices and the decline of the real currency. To make matters worse, there is also the threat of an energy crisis because the country's reservoirs have lost enormous amounts of water due to the persistent drought. Brazil gets around two-thirds of its energy from hydropower.
Bolsonaro reacts to the crises by nagging around almost every day, insulting other people and knocking on slogans. With a view to the demos on Tuesday, he said: "All Brazilians should buy a gun. An armed people will never allow themselves to be enslaved. "Just a few weeks ago, he claimed at every opportunity and without any evidence that next year's elections would be falsified and that previous elections had also been manipulated. Bolsonaro's followers repeated the lies.
Bolsonaro makes deletion of digital content difficult
It was not until Monday that the Brazilian president issued a decree that makes it difficult for Internet platforms to delete content. According to the Federal Secretariat for Communication, the decree aims to prevent "the arbitrary and unjustified deletion of accounts, profiles and content by the providers". Previously, Internet platforms had repeatedly removed statements by Bolsonaro due to the spread of false information about the corona virus. This had called it "censorship".
The decree comes into effect immediately for the time being, but has yet to be ratified by Congress to become law. It names a number of circumstances under which deleting content or blocking users is "justified". This includes, for example, committing criminal offenses or inciting violence. The decree also tells the platforms how to proceed in such cases.
"This provisional measure significantly limits the possibilities to limit abuse on our platforms," ​​a Facebook spokesman told the AFP news agency. "We agree with legal experts and professionals who view the measure as a violation of constitutional rights."
The wrath of Bolsonaro
On the weekends, the head of state travels through the country and organizes so-called "Motociatas". He drives through the cities of Brazil accompanied by thousands of motorcyclists. The purpose of the spectacle is to create images that are supposed to show Bolsonaro's alleged support. Observers have pointed out that Italy's fascist dictator Benito Mussolini once used such motorcycle demos for propaganda purposes.
Bolsonaro has meanwhile ceased ruling. According to the logic of his defense counsel, it was not his fault, but the Supreme Court and Congress, who refused to let him rule because they rejected or changed his plans as too radical. There are also more than 120 impeachment motions against Bolsonaro in parliament, which, however, are not put on the agenda by the parliamentary president, who is allied with him.
In Brasília, diagonally across from the Congress and in front of the Presidential Palace, is the Supreme Court. Bolsonaro's judges are most angry because they are increasingly having allies investigated and even arrested who are calling for violent actions against the constitutional order of Brazil.
Bolsonaro and his followers see this as dictatorial measures. In their logic, the president who was directly elected is the executor of the will of the people and anyone who prevents him from doing so acts anti-democratically.
Brazil is politically paralyzed
Bolsonaro's opponents – even if they come from the conservative corner – are then generally referred to as "comunistas". But instead of relaxing the situation, Bolsonaro continues to exacerbate it. He recently called for the removal of two chief judges.
The ongoing conflict between the three powers has resulted in Brazil being politically paralyzed and none of the important future topics play a role in the political discourse, neither climate change, nor social justice, political reforms or the dramatic increase in the destruction of the ecologically important Amazon forest.
Apparently out of serious concern for the future of the country, even Brazil's employers' associations have called for the "harmony between the three powers" to be preserved and the democratic constitution to be respected. They do not mention names in their open letters, but it is clear that they mean Bolsonaro, whose rise they were instrumental in until recently.
The President is aware of his difficult situation. At a meeting with pastors of the arch-conservative evangelical churches in Brazil, he said about his future: "Either in prison, dead or victorious." Such sayings serve to radicalize his followers further. Independence Day does not bode well for Brazil this year. (with AFP)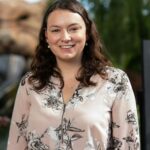 I am a technology author with 8 years of experience in journalism. My writing covers the latest technology advancements and trends, drawing on my expertise in news journalism and social media platforms. I have contributed to major media outlets such as The New York Times, The Wall Street Journal, and Reuters.