Söder railed against the competition – all-round blow from the CSU boss
With a All-round blow against political competition hat CSU Chief Markus Söder responded to the bad poll numbers of the Union. At the political Gillamoos morning pint In Abensberg, Bavaria, Söder said on Monday that an alliance of the SPD, the Greens and the Left would stand for higher taxes, bureaucracy and expropriations. "For our country, the left is always wrong and even more the left is totally wrong."
The FDP accused Söder of being ready for a coalition with the SPD and the Greens for ministerial offices and company cars. "Every day the FDP moves closer to the left." Everyone who votes for the FDP ends up getting red-green.
Söder gave his most aggressive speech in the election campaign to date at Gillamoos – probably a reaction to the Union's slipping in the polls behind the SPD. Above all, the left, which according to the surveys has a majority with the SPD and the Greens and is also pushing for a red-green-red alliance, attacked the CSU boss.
Söder accused the left of failing to come to terms with its GDR past in his opinion. "The Left Party is a party that is the successor to the SED". To this day, the left does not dare to seriously discuss this past and to distance itself from it. (dpa)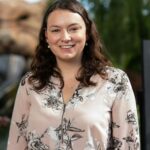 I am a technology author with 8 years of experience in journalism. My writing covers the latest technology advancements and trends, drawing on my expertise in news journalism and social media platforms. I have contributed to major media outlets such as The New York Times, The Wall Street Journal, and Reuters.