According to a new poll for the federal election, the CSU fell below the 30 percent mark. According to the most recent "voter check" on the program "17:30 Sat.1 Bayern", only 29 percent of those surveyed in the Free State said that they would vote for the Christian Socials in the federal elections. In the previous survey in July, the CSU came up with 35 percent.
According to the current survey, the Greens are 18 percent in the Free State (July: 20 percent), the SPD improved from 9 to 15 percent. The FDP came to 13 percent (July: 12 percent), the AfD to 10 percent (July: 9 percent). The Free Voters lost slightly and came in at 6 percent.
Those responsible for the survey emphasize, however, that it is not an election forecast. It's just a snapshot. Every second voter is still undecided.
In principle, election surveys only reflect the opinion at the time of the survey and are not a prognosis for the outcome of the election. You are also always fraught with uncertainties. Among other things, declining party ties and increasingly short-term voting decisions, according to opinion research institutes, make it more difficult to weight the data collected.
The most important Tagesspiegel articles for the 2021 federal election:
According to the survey, SPD man Olaf Scholz was able to make up ground on the candidate question and is now in the front. In response to the question "If you could decide on your own, who would you most like to be the Federal Chancellor?" 37 percent named the Federal Minister of Finance (plus 13 points). Union top candidate Armin Laschet fell to second place with 22 percent (minus 6 points), Green Chancellor candidate Annalena Baerbock remained unchanged at 14 percent. (dpa)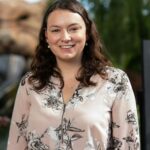 I am a technology author with 8 years of experience in journalism. My writing covers the latest technology advancements and trends, drawing on my expertise in news journalism and social media platforms. I have contributed to major media outlets such as The New York Times, The Wall Street Journal, and Reuters.