In the RTL / ntv trend barometer, the CDU and CSU have fallen below the 20 percent mark for the first time and are now only 19 percent less than three weeks before the federal election (minus two points compared to the previous week).
The SPD can improve in the Forsa survey by two points to 25 percent. The Greens land at 17 percent (minus one), the FDP rises to 13 (plus one). The AfD lands at eleven percent, the left at six percent. The small parties together reach nine percent.
The most important Tagesspiegel articles for the 2021 federal election:
The approval rating for CDU chancellor candidate Armin Laschet personally even falls below ten percent. While SPD candidate Olaf Scholz has 30 percent approval, only nine percent are in favor of Laschet as Chancellor. Green candidate Annalena Baerbock lands before Laschet at 15 percent. 46 percent of those questioned would not choose any of the three applicants.
It would look completely different if CSU boss Markus Söder were the Union's candidate for chancellor, this was also queried in the current RTL / ntv trend barometer. 38 percent would choose Söder, then only 21 percent for Scholz and 15 percent for Baerbock.
In principle, election surveys only reflect the opinion at the time of the survey and are not a prognosis for the outcome of the election. You are also always fraught with uncertainties. Among other things, declining party ties and increasingly short-term voting decisions make it more difficult for opinion research institutes to weight the data collected. (Tsp, Reuters, dpa)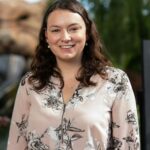 I am a technology author with 8 years of experience in journalism. My writing covers the latest technology advancements and trends, drawing on my expertise in news journalism and social media platforms. I have contributed to major media outlets such as The New York Times, The Wall Street Journal, and Reuters.