The EU Commission has tightened the pace in the rule of law dispute with Poland. During the summer, the dispute between Brussels and Warsaw over the controversial Polish disciplinary body at the Supreme Court, which can dismiss judges and prosecutors who are unpopular, remained unresolved.
But on Tuesday the Brussels authority made it clear that it no longer wanted to watch. The Brussels authority applied to the European Court of Justice (ECJ) in Luxembourg for a fine against Poland. The Commission also launched what is known as an infringement procedure against Poland.
"The judicial systems in the European Union must be independent and fair," said Commission President Ursula von der Leyen. According to her, the rights of citizens in the EU should be guaranteed in the same way, "regardless of where they live in the European Union".
Threats of fines are nothing new
The fact that member states are threatened with a fine as a result of a decision by the ECJ is rare, but it is nothing new. In 2019, Germany was given the choice by the EU Commission of protecting its groundwater better against the entry of fertilizers and nitrates – or paying a daily fine of 850,000 euros. Then Germany tightened its fertilizer requirements, which did not completely resolve the dispute with Brussels.
In the case of Poland, it is about the controversial judicial reform that the national conservative ruling party "Law and Justice" (PiS) has been putting into action since 2015. This includes the disciplinary chamber at the Supreme Court, created in 2018. Most recently, the EU Commission asked the Polish government to comply with a judgment by the European Court of Justice by August 16, according to which the Polish legal provisions on the disciplinary body violated EU law.
Kaczynski's announcement was not enough for the EU Commission
As a result, PiS President Jaroslaw Kaczynski announced last month that the disciplinary body would be dissolved "in its current form". But the mere announcement is apparently not enough for the EU Commission. EU Justice Commissioner Didier Reynders tweeted on Tuesday that the Brussels authority was demanding the "full implementation" of the ECJ ruling.
Criticism from Brussels: Measures against judges continue
Commission Vice-President Vera Jourova justified the application for the fine by saying that the Disciplinary Chamber was continuing some of its measures against judges, "although these should actually be completely discontinued". Despite the threat of fines, the Commission is "still ready to work with the Polish authorities to find solutions," said Jourova.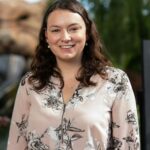 I am a technology author with 8 years of experience in journalism. My writing covers the latest technology advancements and trends, drawing on my expertise in news journalism and social media platforms. I have contributed to major media outlets such as The New York Times, The Wall Street Journal, and Reuters.