If numerical proof was needed to prove vaccination fatigue in Germany, it was available at the start of this week. The approximately 118,000 inoculated cans are the lowest Monday value in the corona pandemic since February 8th. In mid-June there were more than 650,000 Mondays at weddings.
After recurring appeals from Federal Health Minister Jens Spahn (CDU), Chancellor Angela Merkel (CDU) urged citizens to vaccinate on Tuesday. "You are making a very important contribution for yourself and our entire society to find the way out of this pandemic," she said at a general debate in the Bundestag.
Spahn had emphasized at the weekend that the people in Germany would now decide in September "how safely we can get through autumn and winter". And it became even more specific: For this, "another five million vaccinations and more are needed in Germany," said Spahn.
A look at the current vaccination quota was astonishing: In Germany around 61 percent of people are fully vaccinated against the coronavirus, that is more than 51 million people. Five million more people would allow the rate to rise significantly, but it would remain below 70 percent. But didn't the Robert Koch Institute (RKI) set a vaccination quota of more than 70 percent as a target value before autumn?
Spahn's ministry gave information on Tuesday when asked by the Tagesspiegel: By "five million vaccinations and more" he meant that it would take so many vaccinations before the vaccination rate set by the RKI is reached, said a spokesman for the Ministry of Health. Until then, that can be seen from the available figures, but a total of more than eight million vaccinations will be needed.
Because: In its epidemiological bulletin, in which modelers extrapolated how incidences and intensive care bed occupancy would develop with certain vaccination rates, the RKI described the following realistic scenario: There will be fewer than 100 cases per 100,000 people over 12 years in seven days if the Vaccination quota of 12 to 59 year olds reaches 75 percent and that of over 60 year olds 90 percent.
Currently, the vaccination rate for the latter group is almost 85 percent and the group of 12 to 59 year olds is around 61 percent. In order to achieve the target values, around 1.5 million elderly people will have to be immunized over the next three weeks. From the significantly larger group of 12 to 59 year olds, it must be a little less than seven million.
Five weeks ago, the Tagesspiegel projected how many doses of vaccine would have to be administered on average by the end of September in order to achieve the RKI target value for a pandemic moderate autumn. This extrapolation was based on almost three million vaccine doses that would have to be administered to 12 to 59 year olds per week.
Incidence among unvaccinated children could rise to 400
At that time, at the end of July, the level was still around 3.6 million administered doses per week. In the past week, 1.3 million vaccine doses were administered.
On the basis of this forecast, Spahn's and now Merkel's appeals are all the more understandable. If the vaccination rate does not increase significantly, the vaccination rate of 75 percent among the 12 to 59 year olds is not realistic.
When asked, the RKI stated that there was "no evidence that a lower quota could be sufficient". What could flourish with a lower vaccination rate is also in the RKI's epidemiological bulletin from July.
This scenario looks much less like an epidemiologically safe autumn and winter in Germany: It predicts that the seven-day incidence in November and December could rise to 250 among people between the ages of 12 and 59 – among the unvaccinated younger children even up to 400 cases per 100,000.
In addition, with a vaccination rate of less than 75 percent in the largest age group, it would not amount to a number of corona intensive care patients of almost 2000, which, according to intensive care doctor Christian Karagiannidis, would be manageable. According to the RKI, the number of patients could then rise to a value that was not yet reached during the pandemic in Germany: up to 6,000 in November and December.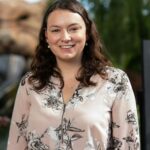 I am a technology author with 8 years of experience in journalism. My writing covers the latest technology advancements and trends, drawing on my expertise in news journalism and social media platforms. I have contributed to major media outlets such as The New York Times, The Wall Street Journal, and Reuters.