Jean Castex promised on Sunday to help farmers affected by the frost, asking the Minister of Agriculture to mobilize "from the start of the week" the device for "agricultural disasters". The Prime Minister also mentioned the opening, if necessary, of an "emergency fund" for the departments most concerned.
Implementation of a "large-scale plan"
Wine-growing and agricultural France, which is shivering, went into combat mode on Sunday in the face of the spring frost which threatens to destroy the fragile buds, and therefore the future 2022 harvests, in many regions.
"The State will be at the side of the farmers affected, as it was particularly during the April 2021 frost episode, with the implementation of a major plan", wrote the Prime Minister. in a press release.
The head of government also indicates that he has asked the Minister of Agriculture and Food "to mobilize, from the beginning of the week, the system of agricultural disasters, in particular for arboriculture, to allow farms already hard hit to to face".
"Risk coverage for all"
And "if necessary, an emergency fund will be opened, available to the prefects of the departments most concerned", he adds.
Jean Castex recalls that faced with these "multiplying" climatic situations, the law reforming crop insurance, voted in February, and which will come into force next year, "will allow risk coverage for all, simpler, fairer and more protective, thanks to a reinforced contribution of national solidarity".
Source: Europe1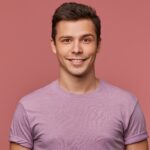 As an entertainment author with over 7 years of experience, I bring a diverse background to my writing. I have a proven track record in the journalism industry. My expertise extends beyond writing, as I have experience producing video content for websites and social media platforms, offering a well-rounded perspective on the entertainment world