Caroline Baudry
10:55 a.m., April 24, 2022
The polling stations are open and the French go to the polls for the second round of the presidential election between Emmanuel Macron and Marine Le Pen. In Rueil-Malmaison, the first voters have arrived and a polling station president notes an increase in proxies. Report from Europe 1.
REPORT
The second round of the presidential election began this Sunday, April 24. The French will have to choose between Emmanuel Macron, outgoing president, and Marine Le Pen, candidate of the National Rally. Caroline Baudry, reporter for Europe 1, went to a polling station in Rueil-Malmaison in the Hauts de Seine. At 9 a.m., she noted the presence of about fifty voters.
Increase in proxies
The first of these voters is called Paulette, she is 82 years old. She was ready to vote at 7:50 a.m. with her ID and voter card in hand. His ballot was slipped into the ballot box shortly after 8 a.m. "As there will be a lot of people, I prefer to come early. I already knew who I was going to vote for. It goes quite quickly. There are so many countries where you don't have the right to vote. I think that it's normal to vote. I don't understand how we can not vote", she explains at the microphone of Europe 1.
The woman is also endowed with the power of attorney of a friend. This is the trend of this second round, analyzes Denis Gabriel, president of the town hall's polling station: "On this office, we have around 93 proxies, which is more than the last time. So the last time, we had about 15 less for 900 voters. So, we hope that they will come little by little. There have been a lot of new proxies around 2,000 throughout the city. I think that people are still mobilized "
For the moment, the crowd is a little lower than during the first round for the first half hour, explains the president. He is still looking for scrutineers to count this evening, when many voters go on vacation during the day.
Source: Europe1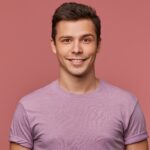 As an entertainment author with over 7 years of experience, I bring a diverse background to my writing. I have a proven track record in the journalism industry. My expertise extends beyond writing, as I have experience producing video content for websites and social media platforms, offering a well-rounded perspective on the entertainment world