Union faction leader Friedrich Merz is putting pressure on the traffic light coalition for a decision by the Bundestag on arms deliveries to Ukraine. "We are offering the coalition a joint motion for a resolution that will clarify which weapons Germany is prepared to deliver," said the leader of the largest opposition faction in the "Süddeutsche Zeitung".
The newspaper quotes from the Union's draft application that Germany must "now join its allies in the EU and NATO and make a determined contribution to strengthening the Ukrainian self-defense forces – also and especially with heavy weapons". The German arms deliveries would have to be "immediately and noticeably" intensified in quantity and quality.
Merz went on to say that Germany should "do what the Americans and the other Europeans consider necessary and right – then Germany will not be ahead, but it will not lag behind its allies either". Chancellor Olaf Scholz (SPD) has been accused of hesitation and reticence on the subject of arms deliveries for weeks – also from his own coalition.
The "SZ" report published online on Sunday evening states that the Union faction has sent its draft application to the government factions as a basis for consultation. If there is no agreement, the Union wants to submit the application – as previously announced – to the Bundestag alone. According to "SZ", the traffic light coalition is working on its own application.
Offers from defense industry demanded
Specifically, the draft calls for "the greatest possible amount of armaments available from available Bundeswehr stocks to be made available directly for Ukraine and delivered there immediately, including "heavy weapons" such as armored weapon systems (including battle tanks and armored personnel carriers) and artillery systems, extensive reconnaissance equipment, command and control equipment, protective equipment , means of electronic warfare, rifles, ammunition, anti-aircraft missiles, anti-tank weapons and all other means necessary to counter the Russian invading forces".
In addition, the Bundestag should call on the federal government to "immediately decide on offers from the security and defense industry to supply material and weapons from companies, including "heavy weapons" such as armored weapon systems and artillery systems, to Ukraine in the shortest possible time".
The "central coordination of Ukraine's requests for support" should be guaranteed "by a head office in the Federal Chancellery".
Most recently, CDU leader Merz had sharply criticized Chancellor Olaf Scholz in particular. A refusal to deliver arms would therefore contribute to the escalation of the Ukraine war. (dpa, tsp)
Source: Tagesspiegel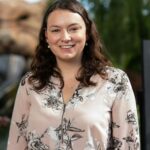 I am a technology author with 8 years of experience in journalism. My writing covers the latest technology advancements and trends, drawing on my expertise in news journalism and social media platforms. I have contributed to major media outlets such as The New York Times, The Wall Street Journal, and Reuters.