The former Russian Embassy Counselor Boris Bondarev has criticized the strategies of Russian foreign policy after his resignation at the United Nations. While other countries are concerned with the national interest, Russian politics is only aimed at "pleasing the hierarchy or some very specific people," the 41-year-old told Welt..
Bondarev resigned from his job at the UN headquarters in Geneva after 20 years in protest at Russia's war of aggression against Ukraine. The diplomat made the decision to resign on the day the war began.
However, the implementation took some time due to security concerns. "I'm not a hero. But my parents brought me up like this: a person must have an opinion and then act accordingly," says Bondarew.
He was also critical of ex-colleagues from the Russian delegation. "They know full well that the propaganda isn't true, but spread it anyway because it's their duty," he explained.
Kremlin sees Bondarev as an opponent
Even if these colleagues in particular were probably shocked by his resignation, most of the news about his resignation was positive and encouraging overall. "There are many Russian diplomats who are close to doing the same thing as me," Bondarev continued.
The Kremlin had distanced itself from him after the Russian diplomat's dismissal. "One can probably only say here that Mr. Bondarev is no longer with us – rather that he is against us," said Kremlin spokesman Dmitry Peskov on Tuesday, according to a report by the Interfax news agency.
Peskov said: "He condemned the actions of the Russian leadership – and the actions of the Russian leadership are supported by practically the entire population of our country. This means that this gentleman spoke out against the generally prevailing opinion of our country."
Bondarew has now received protection from the authorities in his adopted home of Geneva. Now he wants to "make his skills available to a better world". (tsp)
Source: Tagesspiegel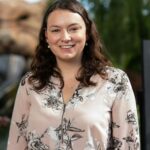 I am a technology author with 8 years of experience in journalism. My writing covers the latest technology advancements and trends, drawing on my expertise in news journalism and social media platforms. I have contributed to major media outlets such as The New York Times, The Wall Street Journal, and Reuters.