In view of the severely reduced natural gas supplies from Russia, Lower Saxony's Economics Minister Bernd Althusmann (CDU) has proposed increased use of coal-fired power plants. "If we temporarily rely on coal-fired power plants on a larger scale until we are actually independent from Russian energy, we will save gas," Althusmann told the Tagesspiegel.
The Lower Saxony CDU state chairman criticized the fact that many gas-fired power plants in Germany were also used to produce electricity during the war in Ukraine. However, it is crucial to conserve the available gas quantities in advance of a possible bottleneck, "so that we can fill the natural gas storage tanks completely by the coming heating season," Althusmann continued.
According to a spokesman for the Ministry of Economics on Friday, the filling level of the gas storage facilities in Germany is currently 56 percent. A fill level of 90 percent is planned by November. Declining deliveries via the Baltic Sea pipeline Nord Stream 1 have been reported for a few days.
According to Althusmann, the temporary increased use of coal-fired power plants makes it possible to protect citizens and companies "from possible bottlenecks and skyrocketing electricity costs". "It is also a way to spare us all the ever-new horror scenarios of cold apartments and idle industrial companies," said the CDU politician.
Althusmann sees a target full of storage in acute danger in winter
Gas is the "most important political weapon against the West" in the hands of Russian President Vladimir Putin, according to Althusmann. Putin therefore has "great interest in it remaining effective". Therefore, Russia has already stopped supplying natural gas to several European countries and reduced exports to Germany. "The goal of full storage in winter is therefore acutely endangered," says Althusmann.
More on the Ukraine war at Tagesspiegel Plus:
The federal government must therefore take immediate countermeasures with concrete measures, "instead of giving consumers energy-saving tips or ordering government freezes," Althusmann demanded. "In order to significantly reduce gas consumption and fill storage facilities more quickly, industry should be able to temporarily switch to coal or mineral oil wherever possible. That would be feasible with little technical effort," he continued. The federal government must create the legal framework for this and financially compensate investments by companies, Althusmann demanded.
Source: Tagesspiegel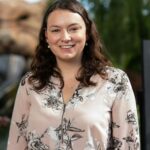 I am a technology author with 8 years of experience in journalism. My writing covers the latest technology advancements and trends, drawing on my expertise in news journalism and social media platforms. I have contributed to major media outlets such as The New York Times, The Wall Street Journal, and Reuters.