Numerous celebrities have reacted with shock to the Supreme Court's historic decision against liberal abortion laws in the USA. "I am absolutely shocked that we are where we are," singer Taylor Swift tweeted. "After so many decades of people fighting for women's right to choose their bodies, this decision took that away from us."
Hailey Bieber, model and wife of pop star Justin Bieber, commented via Instagram: "Wow…I'm speechless. What a terrible loss and what a disappointment. It's very, very scary." Actress Viola Davis wrote via Twitter that she was "devastated". "Now more than ever we must use our voice and our power."
"It is truly unimaginable and disheartening to have to try to explain to my 11-year-old daughter why we live in a world where women's rights are crumbling before our eyes," wrote singer Mariah Carey.
The US Supreme Court overturned the country's liberal abortion law in a landmark decision on Friday. The mostly conservative Supreme Court thus paved the way for stricter abortion laws – even including complete bans. (dpa)
Source: Tagesspiegel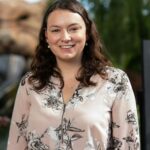 I am a technology author with 8 years of experience in journalism. My writing covers the latest technology advancements and trends, drawing on my expertise in news journalism and social media platforms. I have contributed to major media outlets such as The New York Times, The Wall Street Journal, and Reuters.