Victor Chabert (in Blois), edited by Romain Rouillard
2:02 p.m., August 27, 2022modified to
2:04 p.m., August 27, 2022

At the Socialist Party summer universities in Blois in the Loir-et-Cher, there are pro and anti-Nupes. At the PS, the question of the positioning of the party in the face of this left-wing alliance born of the will of Jean-Luc Mélenchon, during the campaign for the legislative elections, has created many dissensions.
Olivier Faure, the first secretary of the PS, arrived alongside the ecologist Yannick Jadot, the rebellious Clémentine Autain and Alexis Corbière and the communist Frédéric Boccara. They have just finished a plenary conference in front of the socialist militants around their common actions to come. Olivier Faure, who has always displayed his enthusiasm for this union of the left, spoke before the start of this debate.
group therapy
"The reality is that even though we have sometimes been the enemy brothers and sisters and fought hard and violently for years, we have also managed to find together the path of compromise, the search for convergence, to do it on a dynamic level (…) and to seek each time to produce what could respond to the major crises which are in front of us and which traumatize the French", he affirmed.
In reality, we are almost witnessing a group therapy of the Socialist Party after this union with the rest of the left, and in particular the rebellious, which disturbed the ideological foundations of the PS.
"Little background thinking"
Daniel has been an activist since 1975 and does not seem to agree with the promotion made at Nupes during these summer universities. "Let's say it's quite a different campus from the others in that there's relatively little substantive thinking, it seems to me. This time around, it's a lot more about a kind of defense and illustration of Olivier Faure's political choices. Basically, it's 'we were right to do the Nupes, long live the Nupes and thanks to the Nupes, we left'", he regrets.
Another element which proves this new mimicry of the PS on the language of rebellious France: the organization of a debate, entitled "Controversy", by the young socialists on the theme: "Do the police kill?", thus taking up the words of Jean-Luc Melenchon. But on the side of the national leadership, we assure that it is only a question of being ready to "face all the debates, even difficult, between us".
Source: Europe1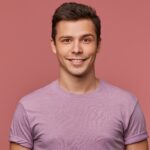 As an entertainment author with over 7 years of experience, I bring a diverse background to my writing. I have a proven track record in the journalism industry. My expertise extends beyond writing, as I have experience producing video content for websites and social media platforms, offering a well-rounded perspective on the entertainment world