New British Tory Prime Minister Liz Truss, who took over from Boris Johnson two days before Elizabeth II's death, is scheduled face-to-face between tomorrow and Sunday with no more than 7 of the many leaders from around the world arriving in London for the Queen's funeral on Monday.
Downing Street made it official, after anticipations of a partly different sign.
On the list there is obviously the president of the United States, Joe Bidenwhich Truss will meet last Sunday to take stock of the other talks, the "special relationship" between Washington and London and the most important international crises: the war between Russia and Ukraine in the first place. The others are the prime ministers of Australia and New Zealand, Anthony Albanese and Jacinda Ardern, whom Prime Minister Tory will see tomorrow; and those of Canada and Ireland, Justin Trudeau and Micheal Martin, who will meet on Sunday before the Polish Andrzej Duda (the only leader of a country with no Anglophone majority chosen) and Biden.
While in spite of expectations there is the French president Emmanuel Macron, with whom Truss has yet to break the ice after giving him in recent weeks – during his run for Tory leadership – poisonous personal digs about post-Brexit. Downing Street, however, left the door open for meetings with "several other leaders" on the sidelines of the session of the UN General Assembly in New York, which Johnson's heir will attend in person after the royal funeral.
It should be noted that three of the seven guests included in this first list – the premieres of Canada, Australia and New Zealand – are at the head of countries still formally subject, as head of state, to the monarchs of the British crown.
ANSA agency
Regina: Msgr. Gallagher will represent the Pope at the funeral – Europe
"Monsignor Paul R. (ANSA)
Source: Ansa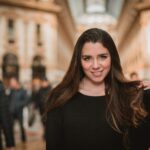 I'm a journalist who covers health care news. I've been working in the news industry for more than 6 years. I have experience writing for print, online, and television. My work has been published by various news websites and magazines.