Harsh protest by some girls against Laura Boldrini yesterday in Rome, during the demonstration organized by Non una di less for the World Day of Free, Safe and Free Abortion.
"Lorenzin (former Minister of Health, ed) made the pill pay for". Boldrini replied: "The problem is not this but the distribution". Immediate reply of one of the protesters: "The problem is that it has been paid for. She tells me that the problem is not that but it is the distribution.
Go and tell the young people, the precarious people who live in the popular neighborhoods. And the cuts that have been made to health care, on the clinics that have been closed and a law that is not applied ?. You have to leave this square. "
Abortion, Boldrini challenged yesterday in Rome: 'If he goes away he does not represent us'
But the former Speaker of the House is not there and claims his right to be in the streets. "It was a beautiful event because there were many realities. Many were happy to see me and other colleagues in the square, such as Cecilia D'Elia, Monica Cirinnà, Marta Bonafoni and Debora Serracchiani. Then, towards the end, a small group of three girls with others who followed with their mobile phones on came to me not to confront but to attack someone and they put together many motivations piled up, one on top of the other. I consider it a mistake to attack those who defend the right to safe and legal abortion within institutions ". This was told to ANSA by Laura Boldrini, yesterday at the center of a protest during the demonstration organized by Non una di less on abortion.
ANSA agency
In the streets to defend abortion, 'but we will not touch the 194' – Chronicle
'Not one less' in 50 cities, solidarity with Iranian women (ANSA)
At that point the honorable member replied: "There are women in Parliament who fought and wanted abortion. We should all be united". "Do you know why we are not united? – replied the interlocutor – because she doesn't give a damn about the people who live in houses and working-class neighborhoods, but I do and I defend them".
"If you have to do these shows …- Boldrini said again – unlike the others I am here with you", but the girls replied: "The women, the companions, who came here to demonstrate for free abortion and they do not have it free of charge also because of you. Your party did not defend this right. Go away. " "Then Brothers of Italy will defend it for you", Boldrini replied piqued, applauding them sarcastically before leaving the square.
Source: Ansa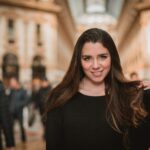 I'm a journalist who covers health care news. I've been working in the news industry for more than 6 years. I have experience writing for print, online, and television. My work has been published by various news websites and magazines.