All in the dark, almost all without the proclamation. The streets in the center of Rome between Montecitorio and Palazzo Madama are full of parliamentarians waiting to present themselves at Palazzo Madama and Montecitorio for the first formalities in view of the start of the new legislature. Almost all of them share a problem: they have not received the program of their proclamation and therefore, in theory, they think they cannot present themselves at the main door where they will receive the first greeting from the clerks who will then take them to the reception rooms.
The tables of the Giolitti café, in via Uffici del Vicario, are sold out. One of them is also accommodated by a newly elected deputy from Molise who has had a bad sprained ankle, on which she places ice to burn her down.
ANSA agency
The Halls of the Chamber and Senate ready for the "halved" Parliament – Politics
Scranni merged in the center; at Montecitorio digital scoreboard (ANSA)
Source: Ansa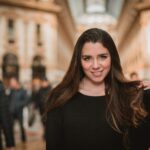 I'm a journalist who covers health care news. I've been working in the news industry for more than 6 years. I have experience writing for print, online, and television. My work has been published by various news websites and magazines.