The underwater drones used yesterday to attack ships in Sevastopol had navigation modules made in Canada. This was stated by the Russian defense ministry, according to reports from Interfax. The analysis of the typology of underwater drones launched over the Crimea was possible because pieces have been found that have resurfaced to the surface. For Moscow, the drones that attacked in the Crimea used the security corridor provided for the transport of cereals. And Russia also claims that these may have been launched from a "cargo ship". This was reported by the Russian defense ministry.
The marine drones that attacked Sevastopol were launched from the sea coast near Odessa. This was stated by the Russian Defense Ministry, according to reports from TASS. "Specialists from the Russian Defense Ministry, along with representatives from other state agencies, examined the navigation modules of Canadian-made marine drones. Based on the results of the data retrieved from the navigation receiver's memory, it was determined that marine vehicles unmanned vehicles were launched from the coast near Odessa, "it was reported.
ANSA agency
Moscow, 'if the US hears us, the basis for Putin-Biden talks' – Europe
The talks between Russian President Vladimir Putin and his US counterpart Joe Biden could take place if the United States were willing to listen to Russian concerns and return to discuss security guarantees: the spokesman said … (ANSA)
"Russia's decision to suspend participation in the Black Sea Agreement jeopardizes the main export route of cereals and fertilizers, much needed to deal with the global food crisis caused by its war against Ukraine. The EU urges Russia to revoke his decision ": EU High Representative Josep said on Twitter Borrell.
No movement of goods for the transport of Ukrainian grain in the Black Sea has been authorized for today, announced the Joint Coordination Center (JCC) responsible for overseeing the international agreement signed last summer.
"A joint agreement on the outbound and inbound movements of cargo ships was not reached on October 30," the Center said in a statement released overnight, after Moscow suspended its participation in the agreement signed on July 22. in Istanbul, citing a drone attack on its ships. The Center, which brings together delegates from Russia, Ukraine, Turkey and the UN in Istanbul, said it had been informed by Russia of its "cargo safety concerns" and passed them on to the Turkish and Ukrainian delegations.
Source: Ansa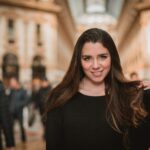 I'm a journalist who covers health care news. I've been working in the news industry for more than 6 years. I have experience writing for print, online, and television. My work has been published by various news websites and magazines.