The government in Tehran has sharply criticized the UN Human Rights Council's decision to set up an international commission of inquiry into the suppression of the protests in Iran. Iran "resolutely rejects" the corresponding resolution of the UN Council, the Foreign Ministry in Tehran said on Thursday evening.
A national commission of inquiry has already been set up, in which legal experts and "independent representatives" are also involved. Any new mechanism to investigate what happened over the past two months is "useless" and "a violation of the country's national sovereignty," the State Department said. Iran will not recognize an international investigative commission.
Tehran accused Germany and other countries supporting the resolution of spreading "false and provocative allegations of violations of the rights of men, women and children" in Iran. The Foreign Ministry spoke of a "strategic mistake by Germany and some western countries". This "blindness" will harm the interests of the countries concerned.
The UN Human Rights Council decided on Thursday to conduct an independent investigation into the actions of the security forces against the protests in Iran. 25 of the 47 member states voted in favor of a resolution tabled by Germany and Iceland at a special session of the Council in Geneva. Six members voted against and 16 abstained.
In Iran, numerous people have been taking to the streets against the leadership in Tehran for weeks. The trigger was the death of the young Kurdish woman Mahsa Amini in mid-September – she had previously been arrested by the vice squad for allegedly not wearing her headscarf properly.
The UN Human Rights Commissioner Volker Türk called on the Iranian authorities on Thursday to immediately stop the "unnecessary and disproportionate use of force" against demonstrators. Turk said more than 300 people had been killed since the demonstrations began. (AFP)
To home page
Source: Tagesspiegel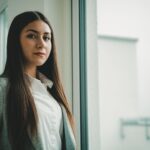 I have been working in the news website industry for over 4 years now, first as a reporter and then as an editor. I enjoy writing about politics news and am also an author. I try to cover a lot of different angles when it comes to my articles so that readers can get a well-rounded understanding of the story.