The Russian war against Ukraine has been going on for nine months now. Nine months in which people died, were wounded or lost their homes. to be added the massive war costs and economic damage – mutually. But how high are the costs when you look at Russia?
The Ukrainian edition of Forbes magazine has now tried to calculate this (source here). The magazine refers to data from the General Staff of the Ukrainian Armed Forces, but the figures cannot be independently verified.
Accordingly, Moscow is said to have spent a total of 82 billion dollars on its invasion of Ukraine. The article lists in detail the areas in which Russia is likely to have which costs. For example, with the salaries of the soldiers, which accounted for a share of 15.6 billion dollars according to Forbes calculations. This is based on the assumption that approximately $200 is spent per soldier per day.
In addition to other costs for material and weapons, the Compensation payments for the fallen and wounded soldiers listed: $9.4 billion and $15.6 billion. However, the number of victims is based on estimates by the Ukrainian military. How high the losses of the Russian army are actually, is unclear.
Another point: Russian war materials captured by the Ukrainians. According to the calculations, these costs alone amount to almost two billion dollars – not even counting light weapons and ammunition.
Overall, writes Forbes Ukraine, Russia has with it nearly a quarter of its 2021 annual budget spent on the war – at that time it was 340 billion dollars.
The most important news of the day
According to estimates by British secret services, after the Russian partial mobilization, a large number of reservists who had been drafted died in the Ukraine war. Many of the conscripts would be sent on dangerous missions despite chronic health restrictions, the daily summary said. More here.
Belarusian head of state Alexander Lukashenko has ruled out direct deployment of his army in the Russian war of aggression against Ukraine. "If we directly intervene in this conflict with the armed forces, with soldiers, we are not contributing anything, we are only making it worse," he said. More about this here.
In an interview with Britain's BBC, Ukrainian First Lady Olena Selenska spoke about how the Ukraine war changed her life. When asked what victory would look like for her, she said: "The return to normal life." More on this in our news blog.
Russian President Vladimir Putin has expressed his condolences to the families of soldiers killed in the Ukraine conflict. "I want you to know: I personally and the entire leadership of the country share this pain", he said at a meeting with mothers of soldiers fighting in Ukraine.
With a joint resolution, the SPD, Union, Greens and FDP want the starvation caused by the Soviet leadership with millions of dead people in Ukraine better known and recognized. The so-called Holodomor joins "the list of inhuman crimes committed by totalitarian systems," according to a draft by the parliamentary groups, which the Bundestag is to vote on next Wednesday.
In the case of Russian attacks on the critical infrastructureright According to the UN, at least 77 civilians have been killed in Ukraine since October. "Millions of people are being thrown into extreme misery and appalling living conditions as a result of these attacks," says Volker Turk, the UN's top human rights commissioner.
Chancellor Olaf Scholz has pledged to support Ukraine as long as it is necessary. "Ukraine can rest assured that we will continue to provide them with extensive financial, humanitarian and weapon support," he said in a Focus interview.
NATO Secretary General Jens Stoltenberg has expressed his shock at the recent Russian attacks on Ukraine and has sharply criticized Kremlin boss Vladimir Putin's course. "President Putin fails in Ukraine – and he reacts with even more brutality," said the Norwegian at a press conference in Brussels.
The International Atomic Energy Agency (IAEA) will investigate safety measures at all Ukrainian nuclear power plants. The visits to the nuclear power plants in southern Ukraine, Khmelnytskyi and Rivne as well as to Chernobyl are currently being prepared and should take place in the near future, diplomatic sources said.
NATO has supplied Ukraine's armed forces with anti-drone jammers. The so-called jammers are part of a comprehensive support package, said Secretary General Jens Stoltenberg.
According to Mayor Vitali Klitschko, half of the consumers in Kyiv still had no electricity in the morning after the attacks on Ukraine's electricity and water supply. A third of Kiev's houses have already been heated again, Klitschko said on the Telegram news channel.
To home page
Source: Tagesspiegel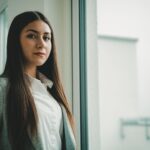 I have been working in the news website industry for over 4 years now, first as a reporter and then as an editor. I enjoy writing about politics news and am also an author. I try to cover a lot of different angles when it comes to my articles so that readers can get a well-rounded understanding of the story.