Spain and the EU have proposed to the UK government to open the border between Spain and Gibraltar. A "comprehensive proposal" has been presented to Great Britain that "is intended to remove the border fence and guarantee freedom of movement," said Spanish Foreign Minister José Manuel Albares on Friday.
Such a move would make Spain, as representative of the Schengen area, "responsible for controlling Gibraltar's external borders," he added.
The Schengen area allows its citizens to travel freely without internal border controls in 27 countries, four of which are not part of the EU.
There was initially no reaction to the proposal from London. However, Gibraltar's Chief Minister Fabian Picardo, in a statement to Parliament, said Albares' comments "represented Spain's position" in the ongoing post-Brexit negotiations on the future of the British enclave.
His government and the UK have their "own proposals on the table, designed to benefit people across the region". Brexit had raised fears that a new "hard border" could emerge between Gibraltar and the EU.
But just hours before the UK leaves the EU on January 1, 2021, negotiators reached a framework agreement under which Gibraltar would benefit from Schengen rules. The details of the agreement have yet to be finalized.
The British exclave in southern Spain, which is just under seven square kilometers in size, is completely dependent on imports to supply its 34,000 inhabitants. The agreement was of crucial importance in order not to complicate the movement of goods with new customs procedures. (AFP)
To home page
Source: Tagesspiegel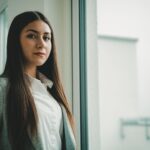 I have been working in the news website industry for over 4 years now, first as a reporter and then as an editor. I enjoy writing about politics news and am also an author. I try to cover a lot of different angles when it comes to my articles so that readers can get a well-rounded understanding of the story.