"Let's die together!" she shouts angry crowd. Elsewhere, protesters sing scornfully China's national anthem: "Get up, all you who do not want to be slaves!" Earlier, at least ten people died in a house fire in Urumqi, capital of the Xinjiang Autonomous Region.
The incident on Thursday comes at a time when many in the region, which is notorious for its rigorous security regime and repression of the Uyghur minority, are not allowed to leave their homes because of the strict corona policy.
It's the latest protest in a November that has turned into a month of anger for China. In an iPhone factory of the supplier Foxconn in Zhengzhou, workers rose to the barricades because of the lack of wages and unworthy living conditions after a corona outbreak. Tens of thousands are said to have left the gigantic plant, and there are unconfirmed reports of deaths after clashes with the police.
In Guangzhou, too, residents took to the streets in mid-month to protest the Zero Covid dictate and overturned a patrol car.
"2022 is probably the broadest year of protests since the democracy movement in 1989," says China historian and protest researcher Jeffrey Wasserstrom in an interview with the Tagesspiegel. There have always been protests, including major workers uprisings in the early 2000s. "But there hasn't been an issue in a long time that has frustrated so many people in so many different circumstances and parts of the country as much as the zero-Covid policy."
The sinologist recalls the anti-regime banners in front of the CP Congress in October in Beijing with the inscription "Overthrow the dictator and traitor Xi Jinping". They alone would have made the year remarkable, because the capital is one of the most strictly controlled places in the country, especially before the party congress, which takes place every five years and determines everything politically. Now there are protests in other cities.
But to speak of a coherent movement would be an exaggeration. According to Wasserstrom, the KP regime has smashed every form of organized civil society. "The step from immediate dissatisfaction to system protest is big in China. We shouldn't think that the KP elite will soon be overthrown."
The party is still feeling the anger of the street. Researchers from the NGO Freedom House's China Dissent Monitor project have been investigating since early June 822 cases of public dissent counted.
To home page
Source: Tagesspiegel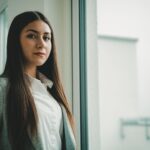 I have been working in the news website industry for over 4 years now, first as a reporter and then as an editor. I enjoy writing about politics news and am also an author. I try to cover a lot of different angles when it comes to my articles so that readers can get a well-rounded understanding of the story.