The Würzburg sports scientist Harald Lange sees a growing gap between broad sections of society and the German national soccer team. "It used to be the strength of football that there was a kind of red thread from children's and youth football to amateur sport and the national team, with which you could identify wonderfully," Lange told the Tagesspiegel. "This is becoming increasingly difficult for many young people and adults."
The German team will play their second game against Spain this Sunday at the World Cup in Qatar. As at the 2018 World Cup in Russia, the national team is threatened with a preliminary round. In Germany, the ratings for the first German World Cup game fell dramatically compared to 2018 on Wednesday. One of the reasons for the comparatively low level of interest lies in a boycott movement that takes a critical look at the conditions under which Fifa awarded the tournament to host country Qatar and the human rights situation there.
Lange complained that society's "criticism of the construct of professional football" was "hardly acknowledged" by the German Football League and in particular by the German Football Association (DFB). "The DFB system is completely immobile," said the head of the Institute for Sports Science at the University of Würzburg. Despite the criticism of the voting system in the DFB Bundestag and the lack of grassroots participation in the 25,000 football clubs in Germany, nothing has been done to change this.
"We are in the midst of social change, and it seems to me that the DFB leadership has neither a concept nor a viable vision here either," criticized Lange, who is one of the founders of the Institute for Fan Culture in Würzburg and Frankfurt am Main. The "helplessness in the current debate about diversity" testifies to "a lack of concept and causes huge damage to the image of the association," he said.
Lange described DFB midfielder Leon Goretzka as "the moral conscience of this team". "I hope that it doesn't have to be Leon Goretzka again who sets an example in Qatar," added the professor. "If not only Leon Goretzka, but also other players, were able to send an authentic signal against the situation in Qatar, then you could win back some of the fans who are now boycotting the World Cup," he said.
To home page
Source: Tagesspiegel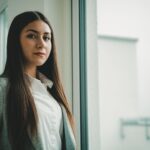 I have been working in the news website industry for over 4 years now, first as a reporter and then as an editor. I enjoy writing about politics news and am also an author. I try to cover a lot of different angles when it comes to my articles so that readers can get a well-rounded understanding of the story.