After heavy Russian attacks, tens of thousands of residents in the Ukrainian capital Kyiv are still without electricity. On Saturday, 130,000 people in the metropolis of three million people were still cut off from the supply, according to the municipal military administration.
In other parts of the country, too, the population is suffering from the consequences of the increased Russian attacks on the infrastructure. In many places, the mood is increasingly tense with a view to the beginning of winter.
Meanwhile, Kiev Mayor Vitali Klitschko warned of political disputes over the power outages and called for solidarity. Previously, President Volodymyr Zelenskyj had criticized the former boxing world champion unusually openly.
Selenskyj complained that the restoration of the power supply was progressing slowly, especially in the capital. The authorities hoped for a normalization on Sunday.
Vitali Klitschko: "The key to success" is cohesion
Klitschko told the "Bild am Sonntag" that the key to Ukraine's success lies in national and international cohesion. "We must continue to work together to defend the country and protect the infrastructure."
Klitschko assured that a solution was being worked on at "record speed". "The city has water again and 95 percent heating. Now we are mainly working on getting electricity back everywhere." Klitschko has been mayor of the Ukrainian capital since 2014.
On Wednesday, Russia targeted Ukraine's energy infrastructure with dozens of rockets and cruise missiles, causing serious damage. Electricity, water and heat supply also failed in many other parts of the country.
In view of the onset of winter, the situation is dramatic in many places. Russia has been waging a war of aggression against Ukraine since February 24. (dpa)
To home page
war in Ukraine
Russia
electricity
Ukraine
Vitaly Klitschko
Source: Tagesspiegel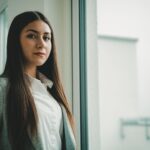 I have been working in the news website industry for over 4 years now, first as a reporter and then as an editor. I enjoy writing about politics news and am also an author. I try to cover a lot of different angles when it comes to my articles so that readers can get a well-rounded understanding of the story.