The budget package should arrive in the House on Monday. According to what has been learned, the draft of the budget law circulated in the last few hours would in fact represent 95% of the definitive one which will then be integrated with the last steps. The article that contains the 'contribution against high bills', it is reported, is still empty. On the other hand, the rule on the 'Temporary solidarity contribution' would disappear.
New levy on insurance
As a form of coverage of the maneuver appears in the latest draft a new insurance levy. The tax on the mathematical reserves of the life business introduced in 2002, initially at 0.20% and modified over the years to reach the current 0.45%, will rise to 0.50%. This is an advance, made by the companies, of the levy on policy returns which falls on the policyholders at the end of the contract. Despite the tax advance feature, the amounts paid since 2002 have never been fully recovered and the sum not returned to the companies' coffers now amounts to around 10 billion.
The increase intervenes by modifying the rate which has now been stagnant at 0.45% for 10 years, going against the trend of the regulatory interventions which, after 2002, had partially corrected the shot avoiding an excessive burden on the insurance companies. Barely speaking, the proceeds from the hike to 0.50% could be worth a few hundred million. Again as a form of coverage, in another article of the draft, in fact, life insurance policies for classes I and V provide for the possibility of redeeming, with an ad hoc substitute at 14% whose funding is provided by the policyholder, the latent return accrued up to to 2022. A measure which, according to initial calculations, could guarantee a revenue of a few hundred million euros in this case as well.
Mef, no text has been released
"With regard to some news published today on the maneuver on various chapters (women's option, pensions, etc.) the Mef clarifies that it has not disseminated any text to the press and that the so-called drafts that circulate for various reasons risk not corresponding to the reality of the facts". of last Monday and refers any evaluation to the definitive text which will be presented by Monday in Parliament".
Maneuver: turnaround on Option woman, skip the link with the children – Economy
The proposal of the Ministry of Labor under consideration in via XXSettembre for roofing. Opposition divided in the square, war of motions in the Chambers
Source: Ansa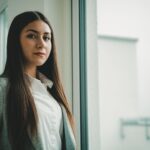 I have been working in the news website industry for over 4 years now, first as a reporter and then as an editor. I enjoy writing about politics news and am also an author. I try to cover a lot of different angles when it comes to my articles so that readers can get a well-rounded understanding of the story.