On Saturday, Ukraine commemorated the start of the devastating Holodomor famine that killed several millions 90 years ago. President Volodymyr Zelenskyy drew a parallel to today: "Once they wanted to destroy us through hunger, now through darkness and cold," the president wrote in his Telegram channel with a view to Russia's attacks.
In the years 1932/33, the then Soviet dictator Josef Stalin had deliberately brought about a famine in the Ukraine, the so-called Holodomor. Up to four million people died.
Zelenskyy emphasized that the Ukrainians are just as little willing to be broken by the Russians as they were then. "We will conquer death again."
Scholz: "Hunger must never again be used as a weapon"
Chancellor Olaf Scholz (SPD) also recalled the victims of the Holodomor. "Today we agree that hunger must never again be used as a weapon," Scholz said in a video on the occasion of a new "Grain from Ukraine" initiative.
The Chancellor also assured Ukraine of further support. With the World Food Program (WFP), Germany will provide a further 15 million euros for grain deliveries from Ukraine.
"We cannot accept what we are experiencing right now: The worst global food crisis in years with devastating consequences for millions of people – from Afghanistan to Madagascar, from the Sahel to the Horn of Africa," said Scholz.
Russia has exacerbated this situation by targeting Ukraine's agricultural infrastructure and blockading Black Sea ports for months. This "cynical warfare by Russia" will not be accepted, said the Chancellor.
A WFP ship sponsored by Germany is on its way to deliver Ukrainian grain to Ethiopia. In July, the United Nations and Turkey got Russia to lift the naval blockade of Ukrainian Black Sea ports specifically for grain exports.
Ukraine is an important supplier for the global food supply. However, there are always problems. At the weekend, more than 100 ships were currently waiting in Turkish waters for the opportunity to continue their journey.
Poland and Lithuania want to help Ukraine win
At a solidarity meeting with their Ukrainian colleague Denis Shmyhal in Kyiv, the heads of government of Poland and Lithuania reaffirmed their support for Ukraine's fight against the Russian war of aggression. "This war can only have one result: either Ukraine wins or the whole of Europe loses," said Poland's Prime Minister Mateusz Morawiecki, according to the Polish news agency PAP.
Lithuanian Prime Minister Ingrida Simonyte wrote on Twitter after the meeting: "Our support for Ukraine must and will continue until their victory and ours."
The reason for the visit of the heads of government of the two EU and NATO countries with the Ukrainian Prime Minister Schmyhal was a meeting of the so-called Lublin Triangle to officially commemorate the devastating Holodomor famine 90 years ago. The Lublin Triangle is an informal political alliance of the three states signed in the Polish city of Lublin in 2020 to promote Ukraine's western rapprochement.
On Saturday, the three heads of government signed an agreement in Kyiv that is intended to further intensify this cooperation. According to PAP, Schmyhal emphasized that one of the most important tasks of international support for Ukraine is to investigate Russia's war crimes in Ukraine and to bring the perpetrators to justice.
Ukraine advertises aid program for Africa and Asia
With the start of the "Grain from Ukraine" program, Kyiv wants to counteract Russian claims that the West is provoking the hunger crisis with sanctions against Moscow. It provides for food deliveries to the poorest countries. According to Selenskyj, up to 60 ships are to be sent from Ukrainian ports around Odessa to countries such as Sudan, Yemen and Somalia by the middle of next year.
While the West condemns Russia's war of aggression, many poor countries are reluctant to make an assessment – partly for fear of the possible consequences for themselves. Russia is also considered one of the world's largest grain suppliers. (dpa)
To home page
Source: Tagesspiegel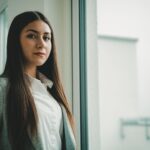 I have been working in the news website industry for over 4 years now, first as a reporter and then as an editor. I enjoy writing about politics news and am also an author. I try to cover a lot of different angles when it comes to my articles so that readers can get a well-rounded understanding of the story.