Under the motto "Ami go home" ("Ami go home"), according to the police, several hundred people gathered in Leipzig on Saturday in front of the Federal Administrative Court near the US Consulate General – with strong counter-protest in the city. They called on the US to withdraw its troops and nuclear weapons from Germany.
One of the speakers was Jürgen Elsässer, publisher of the "Compact" magazine. The Federal Office for the Protection of the Constitution classifies the magazine as a proven right-wing extremist effort.
According to the police, groups from the right spectrum were among the participants in the demonstration in Leipzig. Significantly fewer people took part than expected: the police estimated the number at around 900, with 15,000 registered.
The police were out in force in the city. "We are prepared for everything – also for the course of the evening," said a spokeswoman.
During counter-demonstrations there were also sit-ins and riots, the police said. Pyrotechnics were set off during a counter-demo. For this reason, this elevator was stopped.
A large banner of the counter-demonstrators read "The right hand down". Overall, the counter-protest was "significantly larger" than the "Ami go home" demonstration, the police said. The number of participants was in the low four-digit range. (dpa)
To home page
Source: Tagesspiegel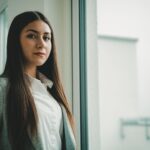 I have been working in the news website industry for over 4 years now, first as a reporter and then as an editor. I enjoy writing about politics news and am also an author. I try to cover a lot of different angles when it comes to my articles so that readers can get a well-rounded understanding of the story.