"As Minister for Relations with Parliament Ciriani explained today, the government has never hidden itself on the necessary authorizations for sending military vehicles, materials and equipment to Ukraine. We have repeatedly given full and complete availability to report to the Rooms In any case I asked Minister Ciriani to withdraw the amendment in question after he confirmed to me the commitment of all parliamentary groups to schedule a decree on the merits of the matter and to approve it by 31 December 2022". Thus the Minister of Defense, Guido Crosetto.
"The government has never hidden about sending weapons to Ukraine. Minister Crosetto has given total willingness to report to the Chambers before sending them. It's about extending a rule and the amendment was a technical choice to make filing easier and faster and guarantee conversion by 31 December. If the oppositions give us guarantees to convert a decree by December, the CDM, on a proposal from the Minister of Defense Crosetto, will consider the possibility of a decree". minister for relations with Parliament Ciriani at the end of the conference of the Senate group leaders.
Previously, the amendment by the rapporteurs to the NATO decree which introduced the extension of the shipment of weapons to Ukraine until December 2023 had been definitively withdrawn. This is learned on the sidelines of the Defense and Health commissions of the Senate where the measure is being examined. The examination in the Senate Chamber of the decree containing urgent provisions for the extension of the participation of military personnel in the strengthening of NATO initiatives, of the measures for the health service of the Calabria region, as well as of Commissions at Aifa, has been postponed until tomorrow at 2 pm. This was decided by the conference of group leaders of Palazzo Madama.
ANSA Agency
Moscow, 'Lynx destroyed, Italian taxpayers happy?' – Europe
Post from the Russian embassy in Rome on the armored car: 'It had been handed over to the Ukrainians' (ANSA)
Source: Ansa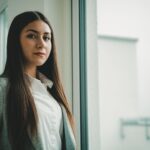 I have been working in the news website industry for over 4 years now, first as a reporter and then as an editor. I enjoy writing about politics news and am also an author. I try to cover a lot of different angles when it comes to my articles so that readers can get a well-rounded understanding of the story.