Russia is said to have sent India a 41-page list of material requirements for its key sectors. It lists more than 500 components, reports the Reuters news agency, citing four people entrusted with the matter.
The list should therefore include important parts for car, aircraft and train construction – important industries in the country. However, components are currently difficult to obtain as Russia is subject to sanctions due to its war of aggression against Ukraine. Also on the list would be raw materials used in the manufacture of paper, paper bags and consumer packaging, and materials and equipment used in the manufacture of textiles, including yarns and dyes.
An anonymous source from the Indian government told the news agency that a request of this magnitude was rather unusual. But India is very interested in boosting its exports in this way.
India buys more Russian oil
Russian and Indian ministries involved in such a deal did not comment on Reuters inquiries. The Indian government has not yet publicly criticized Russia's war of aggression in Ukraine and is currently buying more Russian oil than before the invasion.
However, the deal could fail because of Indian companies, which could fear sanctions from the West if they start trading with Russia. In addition, the existing sanctions against Russia make it difficult to process payments and insure deliveries to the country. (Tsp with Reuters)
To home page
Source: Tagesspiegel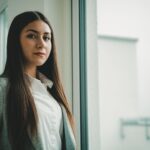 I have been working in the news website industry for over 4 years now, first as a reporter and then as an editor. I enjoy writing about politics news and am also an author. I try to cover a lot of different angles when it comes to my articles so that readers can get a well-rounded understanding of the story.