Great concern for one of the best-known opposition figures in Belarus: According to supporters, the imprisoned government critic Maria Kolesnikova is in intensive care. The 40-year-old is being treated in a hospital in the city of Gomel in the south-east of the country, said the press service of opposition leader Viktor Babaryko, who was also imprisoned and for whom Kolesnikova had worked, on Tuesday. Accordingly, Kolesnikova was first taken to surgery on Monday before being transferred to the intensive care unit.
Kolesnikova is one of the most well-known faces of the opposition in Belarus. In September 2021 she was sentenced to eleven years in prison. She was accused, among other things, of "conspiracy to seize power". Babaryko's press service reported last week that Kolesnikova had been held in solitary confinement for her alleged "rude behavior." Her lawyer was denied access to the detainee.
Kolesnikova led the mass protests against authoritarian President Alexander Lukashenko in 2020 alongside opposition leader Svetlana Tikhanovskaya and activist Veronika Zepkalo.
Tikhanovskaya wrote on Tuesday in the online service Telegram about "bad news". "Our dear Masha, we all hope that you will feel better soon," she wrote, using the pet form of the name Maria.
Kolesnikova did not go into exile
Kolesnikova had worked as campaign manager for Babaryko, who was considered Lukashenko's most promising challenger, but was arrested before the election and later sentenced to 14 years in prison on charges of corruption.
As one of the few leading Belarusian opposition figures, Kolesnikova decided against fleeing into exile. According to sources close to them, the Belarusian secret service tried unsuccessfully in September 2020 to force them to leave the country.
KGB agents put a sack over her head and pushed her into a minibus, which took her to the Ukrainian border. To prevent her being forced to leave the country, Kolesnikova tore up her passport and jumped out of the vehicle. She was then arrested.
Kolesnikova has received several awards for her political commitment. A few weeks after her conviction, she received the Council of Europe's Vaclav Havel Prize at the end of September 2021. Together with Tichanowskaja and Zepkalo, she was awarded the European Charlemagne Prize in Aachen the following year in absentia. (AFP)
To home page
Source: Tagesspiegel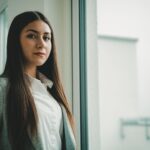 I have been working in the news website industry for over 4 years now, first as a reporter and then as an editor. I enjoy writing about politics news and am also an author. I try to cover a lot of different angles when it comes to my articles so that readers can get a well-rounded understanding of the story.