The Council of Europe is concerned about the prison conditions of Russian opposition politician Alexei Navalny. According to his own statement, Navalny is now being kept in solitary confinement all the time, said Council of Europe MP Thorhildur Sunna Aevarsdottir, rapporteur on political prisoners in Russia, on Tuesday in Strasbourg.
Family members are therefore not allowed to visit him. The 46-year-old Kremlin critic can only speak to his lawyers through a pane of frosted glass without them being able to get an idea of ​​his state of health.
"As a result, his communication with the outside world is extremely limited and his health is at risk," Aevarsdottir said. The Parliamentary Assembly has repeatedly called for Navalny's release. In the meantime, the Russian authorities should ensure that the detainee's health and well-being are protected and that he can have contact with his lawyers in accordance with international human rights standards.
Long-term solitary confinement should under no circumstances be used as a punishment for Navalny's opposition to the Russian government and its war against Ukraine, Aevarsdottir said. Russia has not been a member of the Council of Europe since mid-March. (KNA)
To home page
Source: Tagesspiegel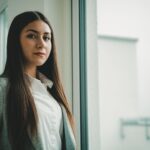 I have been working in the news website industry for over 4 years now, first as a reporter and then as an editor. I enjoy writing about politics news and am also an author. I try to cover a lot of different angles when it comes to my articles so that readers can get a well-rounded understanding of the story.