Generational change in the US House of Representatives: On Wednesday, the Democrats will elect their new leadership in this chamber of Congress.
House Speaker Nancy Pelosi announced her resignation from the Democratic Party leadership post after it became clear that they had narrowly lost a majority in the early November midterm elections.
Almost at the same time as the 82-year-old, who headed the party for almost two decades and was the first woman to be elected "Speaker" of the House of Representatives in 2007, parliamentary group leader Steny Hoyer, 83, and parliamentary group leader James Clyburn, 82, also explained the way free for younger people.
Like Pelosi, who represented San Francisco in the House of Representatives for decades, a speaker could now make history there again: Hakeem Jeffries has applied to succeed Pelosi. Not only is he 30 years his junior, but he would also be the first African American to lead a party in Congress.
Since 2013, Jeffries has represented New York State's eighth district, which includes parts of Brooklyn and Queens. The 52-year-old, who is already a member of the parliamentary group board, has no opposing candidate. His election is considered likely. However, the challenges that await him when Congress reconvenes on January 3, 2023 are daunting: he will face a Republican majority that will do everything possible to block US President Joe Biden's political agenda.
Praised by many colleagues for his pragmatism and ability to compromise, Jeffries is also threatened with headwinds from his own camp – from the (loud) strong left wing of the party around New York MP Alexandria Ocasio-Cortez, who did not speak out in favor of his re-election .
It will never happen that I bow down to hard-left democratic socialism.

Hakeem Jeffriescandidate for the post of the US Democrats in the House of Representatives
The party left sees him as leaning too far towards the centre. They're skeptical and will be watching closely for any compromises he might strike with Republicans. The fact that he, along with one of the more conservative Democratic congressmen, Josh Gottheimer of New Jersey, founded Team Blue PAC, a lobby group designed to support incumbents against partisan – and especially more progressive – challengers does not help to ease the tension.
Jeffries calls himself a "black, progressive Democrat" driven by injustice. But he also said in an interview with The Atlantic magazine last year: "It will never happen that I bow down to hard-left democratic socialism."
If he is elected, given the tight majority, he will have to prove how great his ability is to hold his own faction together. He can count on support from the White House: President Biden boasts of himself as someone who has repeatedly achieved improbable majorities during his time in the Senate.
7
seats Democrats lag behind Republicans in the House of Representatives.
Jeffries wrote in his application letter to his parliamentary group colleagues: The Democrats in the House of Representatives would have to be prepared for a tough fight. The faction must unite behind the common goals, "communicate in a disciplined manner", create good laws and work with the Biden government.
Jeffries should be sensitized to social issues solely because of his background. He was born in 1970 in Brooklyn, New York, the son of a social worker and a counselor at a state drug counseling center. Jeffries studied political science and law and later worked as a highly paid lawyer in a renowned law firm.
He made a name for himself with his fight against police violence. And in the first impeachment trial of 2020 against Donald Trump. Because there he was one of seven "impeachment managers" who acted as prosecutors. That will cause problems for him in the Trump camp for the foreseeable future.
Jeffries' Republican opponent would be Kevin McCarthy, who is the Republican leader in the House and wants to become the new speaker of the House of Representatives. To win the election, McCarthy needs the support of his faction's right-wing Trump supporters, who will hardly tolerate a conciliatory line towards the Democrats.
That, too, will make Jeffries' job harder. Representatives Katherine Clark, 59, from Massachusetts and 43-year-old Californian Pete Aguila are to help him. You are also running for the new parliamentary group leadership of the Democrats on Wednesday.
To home page
Source: Tagesspiegel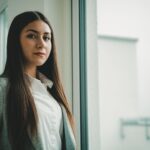 I have been working in the news website industry for over 4 years now, first as a reporter and then as an editor. I enjoy writing about politics news and am also an author. I try to cover a lot of different angles when it comes to my articles so that readers can get a well-rounded understanding of the story.