Christian Boehme is deputy head of the international politics department. He has been interested in the Near and Middle East for years.
It's a telling admission. At least 300 people have died as a result of the unrest in Iran, which has been going on for two and a half months. A high-ranking commander of the Revolutionary Guards said so. This is the regime's elite force.
Surprisingly, General Amir-Ali Hajizadeh even admitted that emergency services and police officers were also killed. In other words, the mullahs' apparatus of power is not as powerful as it likes to make it out to be.
Apart from the fact that many more people were certainly killed – human rights activists speak of well over 400 dead – the officer's confession makes it sufficiently clear: the people who are rising up against the repression will not give in to the massive violence of theirs Deter and intimidate opponents. They fight back, take their anger and frustration onto the streets as bravely as they do, expressing their desire for freedom.
It is this persistence that has surprised the mullahs. Which puts her in trouble. Which makes them believe that they can only get the situation under control again with even more massive violence. Which makes them scold "foreign forces" like Germany, the USA or France because they are allegedly responsible for the nationwide protests after the death of the Iranian Kurd Mahsa Amini.
Nevertheless, it would be naïve to already proclaim the end of the Islamist theocracy, no matter how much one may wish for it.
Because when it comes to finding ways to put down the uprising, the hardliners around the aged revolutionary leader Ali Khamenei outdo each other with their proposals.
So there will probably be even more state violence in the coming weeks and months. But the brutality cannot hide the fact that the Islamic Republic has been shaken to its foundations and its survival is by no means a foregone conclusion.
Because the rulers have lost the support of a large part of the population. This is especially true of the young generation born after the 1979 revolution. The powerful react to their demands for a self-determined life and participation with harsh rejection. No state can be built on that.
To home page
Source: Tagesspiegel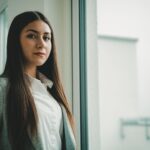 I have been working in the news website industry for over 4 years now, first as a reporter and then as an editor. I enjoy writing about politics news and am also an author. I try to cover a lot of different angles when it comes to my articles so that readers can get a well-rounded understanding of the story.