Achim Steiner has headed the United Nations Development Program (UNDP) since 2017. Previously he was Director of the United Nations Environment Program (UNEP) for ten years.
We live in a time that often feels like shattered hope. Numerous crises are shaking the world – war, climate change, famine, disease, poverty. Even wealthy countries like Germany feel this pressure.
We have seen at close quarters how contagious crises are. Covid-19 spread around the world at lightning speed – just like the consequences of the Ukraine war.
A conflict in one country plunged the entire world into an energy and food crisis. It drove up inflation and interest rates, exacerbated the debt crisis in more than 50 developing countries and could thus also destabilize the global financial markets.
Given this, it may seem tempting to retreat from the global to the national. First solve your own problems before dealing with those of other countries. Such views have recently led to a decline in foreign aid.
Many countries are increasingly providing support in the form of humanitarian aid. To a certain extent, this can mitigate the acute effects of crises. However, this does not eliminate their causes.
The industrialized countries must not turn a blind eye
"Your problems are not ours." Such an attitude makes crises even worse. We have to solve "our problems" together. It begins with the decision to invest in a development that will benefit everyone around the world. This is the only way to ensure long-term mutual peace and prosperity.
Mankind has a choice: cooperate or perish.

Antonio GuterresSecretary-General of the United Nations
Crises often arise from development deficits – and then exacerbate the existing gaps. Poverty forces millions of people to flee their homes every year. Not because they want to leave their homeland, but because they simply have no other choice.
This vicious circle of insecurity and suffering must be broken. The agreement at this year's world climate summit in Egypt that rich countries will help poorer ones with compensation payments to deal with climate-related disasters is therefore an important step.
But developed countries must also deliver on the long-standing pledge of providing $100 million for climate action in developing countries. Investments in climate-resilient development stop crises before the consequences have to be paid for.
Occasionally, the impression may arise that developing countries are just waiting for international support. However, this is not the case. Many have made historic advances in health, education and poverty reduction, largely from their own resources.
Kenya and Uruguay are at the forefront of the green energy revolution. 90 percent of the electricity generated there now comes from renewable energies.
Faster progress that reaches more people is imperative. As an additional investment that complements national funds, development aid can accelerate innovation and technology adoption and encourage further capital flows.
Germany has repeatedly advocated such approaches as part of its long-standing partnership with the United Nations Development Programme. More and more developing countries can thus raise billions of dollars for climate protection and sustainable development.
Twenty African countries are currently beginning to introduce mini-grid technology, small grids that run independently of the national power supply and make an important contribution to the sustainable electrification of rural areas in particular.
Without help, the situation will drastically worsen
Another common assumption is that large-scale development aid is too risky during a crisis. However, due to a lack of support, crises can often drag on for years. The war in Ukraine is a prime example of how quickly a national crisis can turn into an international one.
The United Nations is continuously stabilizing businesses and public services in Ukraine. While that doesn't change the fact that reconstruction remains a daunting task, it does allow for some foundation and faster progress.
90
percent of electricity generation in Kenya and Uruguay now comes from renewable energies.
In Afghanistan, we work with communities to grow food, maintain water supplies, and secure livelihoods and the local economy. This not only creates a livelihood for the population, but also awakens hope that change is possible – an essential prerequisite for reconstruction.
We know many of the development policy solutions to crises. After World War II, the Marshall Plan paved the way for peace in Europe by enabling entire economies to be rebuilt. Today we need to invest in many more of these solutions, including through global collaboration like Germany is doing.
António Guterres, Secretary-General of the United Nations, recently said: "Humanity has a choice: cooperate or perish." Our world is indeed plagued by crises. But she is also richer than ever. However, we have the financial means to invest in a development that reaches everyone, limits crises and gives us all more security. There is only one real hurdle: do we decide to work together – or not.
To home page
Source: Tagesspiegel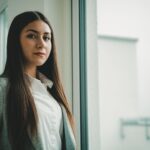 I have been working in the news website industry for over 4 years now, first as a reporter and then as an editor. I enjoy writing about politics news and am also an author. I try to cover a lot of different angles when it comes to my articles so that readers can get a well-rounded understanding of the story.