Former Chinese leader Jiang Zemin has died at the age of 96. The state news agency Xinhua reported on Wednesday.
He was suffering from leukemia and died in Shanghai as a result of multiple organ failure. All rescue attempts failed, it said. In the past few weeks there had already been rumors that he was unwell or that he might have died.
"Comrade Jiang Zemin" was recognized as an "outstanding leader of high prestige" in the state agency's death notice. He was a "great Marxist and great proletarian revolutionary". He leaves behind his wife Wang Yeping and two sons.
Born on August 17, 1926, Jiang Zemin was General Secretary of the Communist Party from 1989 to 2002 and President from 1993 to 2003. From 1989 to the early 2000s, he led China through a period of great upheaval.
Rise after Tiananmen protests
After the bloody crackdown on the democracy movement on June 4, 1989 on Tiananmen Square in Beijing and the overthrow of the reformist party leader Zhao Ziyang, the then mayor of Shanghai was appointed the new party leader.
The official tribute spoke vaguely of the "serious political turmoil" of the late 1980s and early 1990s in China and around the world. Indirect reference was also made to the collapse of the Soviet Union. At this "historic crossroads," Jiang Zemin led the Party, the military and the people to advance socialism with Chinese characteristics.
When he took power from Deng Xiaoping in 1989, China was still in the early stages of economic modernization. When the longtime leader of the party and state stepped down in 2003, China was a member of the World Trade Organization, Beijing had secured the 2008 Olympics and the country was well on the way to becoming a superpower.
According to analysts, Jiang and his "Shanghai gang" continued to influence the politics of the communist-ruled country even after he left office, starting around 2002 with the generation of leaders led by Hu Jintao.
As a "strong man" in the background, he often pulled the strings. However, the new head of state and party leader Xi Jinping was not part of his political clique. Many of his followers fell victim to Xi Jinping's anti-corruption campaign. Critics accused the current head of state and party of having gotten rid of his opponents. (dpa, Reuters, AFP)
To home page
Source: Tagesspiegel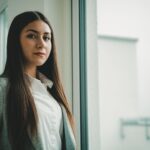 I have been working in the news website industry for over 4 years now, first as a reporter and then as an editor. I enjoy writing about politics news and am also an author. I try to cover a lot of different angles when it comes to my articles so that readers can get a well-rounded understanding of the story.