Leading Republican Mitch McConnell indirectly criticized the ex-president after Donald Trump's dinner with rapper Kanye West and a far-right nationalist. There is no place for anti-Semitism and racism in the Republican Party, said the Republican minority leader in the US Senate on Tuesday (local time).
"And anyone who meets with people who take that point of view, I think most likely will never be elected President of the United States," McConnell said, without explicitly naming Trump.
Trump welcomed rapper West, who now calls himself Ye, to dinner at his Mar-a-Lago estate in Florida last week. The right-wing extremist nationalist Nick Fuentes was there. West and Fuentes are known for spreading conspiracy theories and anti-Semitic slogans. Trump subsequently denied having known Fuentes before.
Trump's former Vice President Mike Pence had also criticized his former boss for the meeting. "I think the President exercised extremely poor judgment when he gave these people a seat at the table," he told NewsNation. "It was wrong for President Trump to give a seat at the table to a white nationalist, an anti-Semite and a Holocaust denier, and I think he should apologize for that," Pence said. Pence is said to have ambitions to run for the Republican presidential nomination in the 2024 election.
McConnell now dodged the question of whether he would support the Trump he criticized if he won the party's internal race for the presidency. McConnell had held Trump responsible for the storming of the Capitol by his supporters after January 6, 2021 – but still voted against Trump's conviction.
McConnell had repeatedly criticized Trump afterward, but never broke with him. Just a few months ago, the 80-year-old said he would support Trump if he became his party's presidential candidate. Trump often addresses McConnell in his speeches.
After the recent congressional elections, which were rather disappointing for Republicans despite Trump's commitment, other prominent Republicans also voiced criticism of Trump's controversial dinner. A number of leading politicians defended Trump in the same breath. Racist or anti-Semitic statements have not necessarily led to the end of a political career among Republicans in the recent past – the best-known example of this is Trump loyalist Marjorie Taylor Greene. (dpa)
To home page
Source: Tagesspiegel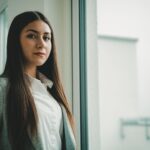 I have been working in the news website industry for over 4 years now, first as a reporter and then as an editor. I enjoy writing about politics news and am also an author. I try to cover a lot of different angles when it comes to my articles so that readers can get a well-rounded understanding of the story.