The Federal Cabinet has adopted a national strategy against anti-Semitism and to promote Jewish life in Germany. Combating hatred of Jews by society as a whole is more urgent than ever, said the federal government's anti-Semitism commissioner, Felix Klein, on Wednesday.
Police statistics show "an increase in anti-Semitic incidents and crimes over the years". Acts of violence were "at a very high level". Hatred and hate speech on the Internet are also becoming increasingly important.
The strategy serves to "check and adapt ongoing measures and programs," said Klein. "It can be used to determine what is missing in order to create optimal conditions for preventing and combating hatred of Jews."
According to Klein, the strategy contains five fields of action: data collection, research and situational awareness, education to prevent anti-Semitism, culture of remembrance, historical awareness and commemoration, repressive anti-Semitism control and security, and Jewish present and history. The strategy lists possible or already implemented measures and goals for each field of action.
There are also three "cross-sectional dimensions," said Klein. These are the perspective of those affected, structure formation and digitality. These areas should be considered in all five fields of action.
Klein emphasized that the fight against anti-Semitism is a task for society as a whole and not just for the state. The strategy is therefore also aimed at civil society actors such as sports clubs or companies.
With the strategy, Germany is implementing a requirement of the EU Commission. She had asked all Member States to submit such plans by the end of the year.
According to the EU commissioner against anti-Semitism, Katharina von Schnurbein, Germany is the seventh country to present such a strategy. She was convinced that the German strategy would not only lead to better action against anti-Semitism in Germany, but would also "provide important international impetus". (AFP)
To home page
Source: Tagesspiegel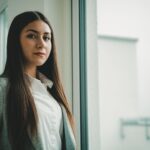 I have been working in the news website industry for over 4 years now, first as a reporter and then as an editor. I enjoy writing about politics news and am also an author. I try to cover a lot of different angles when it comes to my articles so that readers can get a well-rounded understanding of the story.