The federal government has agreed on new regulations for the immigration of skilled workers. The federal cabinet passed the key points for a new law on the immigration of skilled workers on Wednesday, as it became known after the end of the meeting.
"We will lower the thresholds for immigration," said Economics Minister Robert Habeck (Greens) in Berlin. Education Minister Bettina Stark-Watzinger (FDP) spoke of an immigration law with a point system.
The draft provides that job seekers from third countries "with good potential" should be able to stay in Germany to look for a job. For this purpose, a "chance card" is to be introduced based on the model of the Canadian points system.
Another pillar of the new concept is to enable those third-country nationals who have at least two years of professional experience and a professional qualification of at least two years that is state-recognized in their country of origin to immigrate.
For this group, in non-regulated professions, the requirement for their qualifications to be formally recognized in Germany will be waived in future. Foreign university graduates will continue to receive the Blue Card. (AFP)
To home page
Source: Tagesspiegel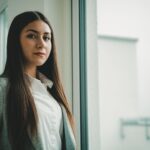 I have been working in the news website industry for over 4 years now, first as a reporter and then as an editor. I enjoy writing about politics news and am also an author. I try to cover a lot of different angles when it comes to my articles so that readers can get a well-rounded understanding of the story.