Marton Gergely is a journalist and political editor at the Hungarian weekly newspaper HVG.
For the first time, the EU is using the leverage of withdrawing funds with full force. 7.5 billion euros in aid for Hungary from the regular budget will be frozen until Prime Minister Viktor Orbán introduces the 17 reforms required to strengthen the rule of law and democracy.
The EU sweetens this punishment with an offer: Hungary's plan to spend a further 5.8 billion euros from the EU recovery program is approved. But even these funds will only flow if Orbán meets the conditions.
The question now is: will Orbán bow down, or is securing his power through money transfers to friendly oligarchs and controlling the judiciary more important to him than the EU billions?
65
percent of funding for Hungary will be frozen.
In 12 years, the Commission has had its experience with flimsy corrections and unreliable promises from Budapest and is tired of being tricked. However, the reforms she is calling for are painful for Orbán.
He will continue to try to haggle over the terms of a release of the funds. And putting pressure on the EU by blocking decisions that have to be unanimous: currently an aid package for Ukraine and an agreement on minimum taxes for international corporations.
Such blackmail attempts are not new. Now, for the first time, the Commission is taking the withdrawal of funds seriously as a counter-lever.
Orbán says he can wait and see how the war in Ukraine ends.

Marton Gergelyjournalist and political editor
Orbán is playing for time. The Hungarian economy is weakening and the state is short on cash. Now 65 percent of the funding from the seven-year budget will be frozen. The unfrozen part will only last until 2024.
Orbán's ruling party also has a constitution-amending majority. The opposition is a mess. The next elections are only a year and a half away. And it's just a local and a European election. Hungary's strong man still sees no reason to rush.
"Whoever gains time gains life", as they say in Hungary. Orbán says he can wait and see how the war in Ukraine ends. Whether US voters will elect a right-wing populist as president in 2024. And whether the populist wave he longs for will reach Europe.
Maybe he can get the EU billions after such a turning point without conditions. However, should the dreams not come true, he can still give in and make concessions to the EU.
To home page
Source: Tagesspiegel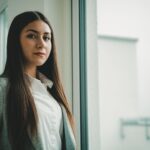 I have been working in the news website industry for over 4 years now, first as a reporter and then as an editor. I enjoy writing about politics news and am also an author. I try to cover a lot of different angles when it comes to my articles so that readers can get a well-rounded understanding of the story.