Only a few Germans can do something with the term Holodomor. The Ukrainian word means "kill by starvation". Around four million Ukrainians perished in a terrible famine in 1932 and 1933, which had been brought about by the Soviet government under Joseph Stalin.
On the one hand, it was the result of the forced collectivization of agriculture with unachievable high tax rates. On the other hand, the Soviet leadership was also concerned with suppressing Ukrainian national consciousness. Ukrainian intellectuals were persecuted during this period, as were peasants who allegedly opposed collectivization.
Ninety years later, the Bundestag is now commemorating the victims of the Holodomor for the first time and agreeing that this crime should be regarded as genocide. Ukraine has been waiting for this step for a long time. The parliaments of several other states have already done so.
Now one could object that the Bundestag should deal with the crimes committed by Germans in Ukraine and other countries. There is still a lot to do in processing them. The extent to which Ukraine was at the center of the National Socialist policy of extermination was long ignored in the public debate in Germany; Soviet victims were simply equated with Russian ones.
Six years ago, the Bundestag also recognized the genocide of the Armenians in the Ottoman Empire. The motion for the Holodomor, supported by the SPD, the Greens, the FDP and the Union, underscores that a special responsibility derives from the German past to "identify and deal with crimes against humanity". Unfortunately, it is not possible to come to terms with Stalinist crimes in today's Russia.
Above all, the decision of the German parliament sends a signal to Ukraine, which is suffering from the Russian war of aggression. The Bundestag shows that in Germany the suffering of the people in Ukraine is perceived – then and now.
To home page
Source: Tagesspiegel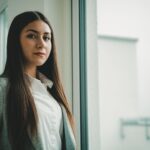 I have been working in the news website industry for over 4 years now, first as a reporter and then as an editor. I enjoy writing about politics news and am also an author. I try to cover a lot of different angles when it comes to my articles so that readers can get a well-rounded understanding of the story.