On Friday, the Bundestag passed a law intended to speed up asylum procedures. SPD, Greens and FDP voted for the bill. The Union, the left faction and the AfD rejected the project on Friday. Two MPs abstained, as Bundestag President Bärbel Bas noted on Friday.
With the new regulation, the so-called standard review by the Federal Office for Migration and Refugees (Bamf) will be abolished. So far, this check has automatically checked after a certain period of time whether there are reasons for revoking or withdrawing the recognition of the right to asylum and the granting of refugee status. In the future, the review should only be carried out "on a case-by-case basis" – also in order to relieve the Bamf.
In addition, asylum seekers should be able to take advantage of advice that is independent of the authorities. Civil society actors are to be entrusted with asylum procedure advice, who will receive money for this from the federal government. In future, in exceptional cases, the hearing in the asylum procedure can be carried out by way of video and audio transmission.
The asylum complaint procedures at the administrative courts, which according to the federal government currently last an average of 26.6 months, are also to be shortened. Among other things, a standardization of case law is intended to remedy this.
The aim is that frequently occurring similar cases – for example, conscientious objectors from Syria or refugees who have already been recognized in Greece – will no longer be assessed differently by different higher administrative courts in the future.
Instead, they should be able to submit the proceedings directly to the Federal Administrative Court, which will then make a landmark decision. However, a number of experts and politicians in the opposition doubt whether this will actually have an accelerating effect. According to the Federal Ministry of the Interior, 135,603 first-instance proceedings were pending nationwide as of July 31 of this year. (dpa)
To home page
Source: Tagesspiegel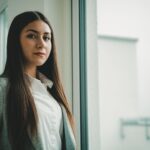 I have been working in the news website industry for over 4 years now, first as a reporter and then as an editor. I enjoy writing about politics news and am also an author. I try to cover a lot of different angles when it comes to my articles so that readers can get a well-rounded understanding of the story.