The federal government wants to prevent electricity and gas suppliers from using the energy price brakes that have been decided to enrich themselves. Excessive tariff increases are to be put a stop to. Price increases are to be banned until the end of 2023 – unless the supplier can prove "that the increase is objectively justified," according to the federal government's current draft legislation.
Electricity and gas price brakes are intended to relieve the burden on citizens. The energy policy spokesman for the FDP parliamentary group, Michael Kruse, told the Tagesspiegel that "free-rider effects that encourage utility companies to pay higher tariffs" should be prevented. As a ministry spokesman explained on Saturday, price increases are not generally prohibited, but only increases that are abusive and "not justified by rising procurement costs". If there are proceedings before the Federal Cartel Office, the provider must prove that there has been no abuse. There is therefore a reversal of the burden of proof.
This week, the Bundestag dealt with the traffic light plans for an electricity and gas price brake in the first reading. This is intended to cushion the sharp rise in costs for households and companies. A certain quota of consumption is to be subsidized by the state, but current, high market prices continue to apply. The brakes should take effect from March 2023, but the government plans to retrospectively ease the burden from January.
"Black sheep among the energy suppliers"
Many households are currently receiving letters with tariff increases for 2023. The federal government wants to prevent providers of electricity and gas from being able to increase their prices simply because the state bears the costs via the price cap.
The Union faction wants to examine "in detail" whether the reversal of the burden of proof planned by the traffic light is sufficient to prevent abuse. "It must not be that black sheep among the energy suppliers earn a golden nose at the expense of the general public," said Deputy CDU leader Andreas Jung to the Tagesspiegel. The state intervention associated with the price brakes largely undermined the market during the crisis. "This requires stricter control, the sword of antitrust law must be sharpened."
The price brakes are to be passed by the Bundestag the week after next. The traffic light factions also see a need for improvement: In addition to consumers, thousands of companies in Germany are to be relieved by the energy price brakes. For these companies, a ban on paying out bonuses and dividends is under discussion.
To home page
Source: Tagesspiegel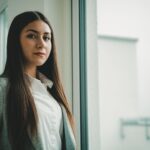 I have been working in the news website industry for over 4 years now, first as a reporter and then as an editor. I enjoy writing about politics news and am also an author. I try to cover a lot of different angles when it comes to my articles so that readers can get a well-rounded understanding of the story.