Another well-known actress has been arrested in Iran. Mitra Hajjar was arrested on Saturday after a search of her home, the Shargh newspaper reported, citing an organization that monitors arrests of artists.
There have been protests in Iran for weeks. The trigger was the death of the 22-year-old Kurd Mahsa Amini. She was arrested by the vice squad in mid-September for allegedly violating the strict dress code for women.
According to the Attorney General, the Iranian parliament and the judiciary in the Islamic Republic are reviewing a law that obliges women to cover their heads. "Parliament and the judiciary are working" on this issue, said Attorney General Mohammed Jafar Montaseri, according to the Isna news agency on Friday.
He announced results in "a week or two" but did not comment on what might be changed about the law. In July, Iranian President Ebrahim Raisi called for strict enforcement of the headscarf requirement "by all state institutions".
On Saturday, however, he said: "Our constitution has strong and immutable values ​​and principles. (…) But there are methods of implementing the constitution that can be changed."
Already more than 300 people killed in protests
Women in Iran have had to wear a headscarf since 1983. Iran blames its nemesis, the United States, and its allies, including Britain and Israel, for the violent clashes.
According to a general earlier in the week, more than 300 people were killed. On Saturday, the Supreme National Security Council said "more than 200 people" had been killed.
That number includes "dead civilians and security forces, victims of clashes between hostile groups, rioters, and counter-revolutionary and separatist groups," according to the state news agency IRNA.
The human rights organization Iran Human Rights (IFR), based in Oslo, spoke on Tuesday of at least 448 people who were "killed by security forces during the ongoing nationwide protests". According to information from UN Human Rights Commissioner Volker Türk last week, 14,000 people, including children, were also arrested when the government took action against the protests.
Thousands of people were also arrested in connection with the protests, including numerous celebrities from the arts, sports and politics.
Well-known actress Hengameh Ghasiani was also arrested in November. She had criticized the authorities' harsh actions against the demonstrators and published a video on the online service Instagram in which she took off her headscarf. According to Iranian media reports, she has since been released on bail. (AFP)
To home page
Source: Tagesspiegel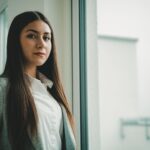 I have been working in the news website industry for over 4 years now, first as a reporter and then as an editor. I enjoy writing about politics news and am also an author. I try to cover a lot of different angles when it comes to my articles so that readers can get a well-rounded understanding of the story.