Juliette Moreau Alvarez
10:53 a.m., December 04, 2022
Nicolas Dupont-Aignan, deputy for Essonne and president of Debout la France, is the guest of the Grand Rendez-vous this Sunday and spoke about the government's energy policy. According to him, the closure of the Fessenheim plant is an aberration which shows that the country "is governed by a system of oligarchy".
"Emmanuel Macron obeys foreign interests and does not defend the national interest. It is a serious accusation, yes, that I assume." Guest of the Grand Rendez-vous this Sunday on Europe 1 / CNews / Les Echos, the deputy of Essonne and president of Debout la France Nicolas Dupont-Aignan was very incisive on the energy policy of the government of Emmanuel Macron.
"It's Alice in Wonderland"
According to the politician, Emmanuel Macron is "completely disconnected": "It's Alice in Wonderland, he lives on a cloud or he pretends". While the situation is tense in France and the risk of power cuts this winter is becoming clearer, the deputy accuses Emmanuel Macron, responsible since his decision to close the Fessenheim nuclear power plant in 2020.
The beginning of the "destruction" of the nuclear sector in favor of renewable energies which are in the process of "killing France": "The more wind turbines you put in which do not turn when there is no wind, the more you are obliged to import gas to supplement", he explains. "Renewable energies are an environmental heresy, since it must be supplemented with carbon, a financial heresy and heresy in terms of energy efficiency."
"On the Edge of High Treason"
The closure of the Alsatian power plant is a "serious error" according to the former presidential candidate, "on the verge of high treason": "Olivier Marleix has carried out a study and we wonder if there are no interests behind, German and American interests." For Nicolas Dupont-Aignan, Emmanuel Macron, today "obeys" Germany. The neighboring country "has always wanted to destroy French nuclear power, because it was an extraordinary comparative advantage for our companies, it was a tool for competitiveness, it offered a richer social system than in Germany". Very accusatory remarks that the deputy hammers and repeats on Europe 1.
>> More information to come…
Source: Europe1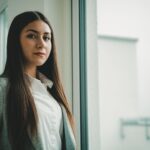 I have been working in the news website industry for over 4 years now, first as a reporter and then as an editor. I enjoy writing about politics news and am also an author. I try to cover a lot of different angles when it comes to my articles so that readers can get a well-rounded understanding of the story.