Jack Smith wastes no time. The prosecutor and new special investigators in the Donald Trump case don't have much of it either. Attorney General Merrick Garland hired him two weeks ago to oversee two major investigations into the ex-president, shortly after the Republican announced he would run again in 2024.
It's about Trump's attempts to overturn the 2020 presidential election result and state secrets he may have taken from the White House to his private home, Mar-a-Lago, in Palm Beach, Florida. In the second investigation, Smith now agreed with the reasoning of the investigators, who had an appeals court clarify that the ex-president was not entitled to any special rights.
It is an extremely politically sensitive case, and the opposition are already claiming that the probe into their potential next presidential nominee is politically motivated to influence who will run in 2024 and possibly take the White House.
22
Months lasted the work of special counsel Robert Mueller against Trump
Jack Smith isn't the first special counsel appointed to investigate Trump. Former FBI Director Robert Mueller was set to investigate in 2017 whether Trump, elected a year earlier, came to power with Russia's backing. In both cases, this remedy was used to counteract the impression that the chief investigator actually responsible, then Attorney General Jeff Sessions, now Merrick Garland, could be biased.
Mueller's 22-month work led to a partial exoneration of the ex-president, but not a conviction. Even two impeachment proceedings could not harm Trump. Can Smith achieve more?
His role is similar to that of a federal prosecutor. He can subpoena witnesses and issue search warrants – and he can investigate largely independently of the (democratically-run) Department of Justice. Nor do his investigators have to worry about being fired at any minute.
If he were to impeach Trump, only Attorney General Garland could overrule him, who would then have to explain his decision to Congress. Unlike Mueller, no incumbent is being investigated – Mueller himself had called a possible charge in this case unconstitutional and therefore did not recommend it, although many experts said he had presented sufficient evidence that Trump was obstructing the judiciary in the investigation would have.
That gave Attorney General Barr an opportunity to provide his own summary of Mueller's final report, in which he claimed Trump broke no laws — a misreading of the report, which he then released weeks later and partially redacted. Smith does not have to reckon with such adversity.
For Mueller's deputy at the time, Andrew Weissman, that means he could actually impeach Trump. Another advantage is that he inherits an extensive collection of evidence and a team that is already trained, as Weissman wrote on Twitter.
Still, it would be the first time in US history that a former president has been indicted. Smith has experience with politically sensitive cases. From 2008 he worked at the International Criminal Court in The Hague. He initially oversaw investigations into war crimes and genocide.
During the tenure of US President Barack Obama, he led investigations into corruption and electoral violations in the Justice Department before moving to the Kosovo Special Tribunal in The Hague in 2018 – from where he has now started his new job.
Jack Smith is a political killer.

Ex-President Donald Trump
Above all, his time in the USA is cited by Trump's party as evidence of his partisanship, since he successfully brought two Republicans to court, among other things. Smith will also soon be able to access the findings of the House of Representatives Committee of Inquiry, which accuses Trump of inciting his supporters to stage a coup after the lost election. Those investigations led the Democrats.
From the Republican side, two MPs took part. Most of the party boycotted the move. As of next year, Republicans will have a majority in the House of Representatives.
Smith is already facing massive criticism, fueled by Trump on his online platform Truth Social. There he called the special counsel a "highly armored monster" and a "political killer" who hates him. Not only since the attack on Paul Pelosi, the husband of the previous Speaker of the House Nancy Pelosi, have concerns about political violence been great.
To home page
Source: Tagesspiegel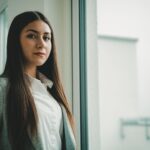 I have been working in the news website industry for over 4 years now, first as a reporter and then as an editor. I enjoy writing about politics news and am also an author. I try to cover a lot of different angles when it comes to my articles so that readers can get a well-rounded understanding of the story.