British security forces just can't get out of the negative headlines. After repeated cases of misconduct and even the most serious violent crimes by police officers in Great Britain caused a sensation in recent years, the head of the police supervisory authority IOPC (Independent Office for Police Conduct) has now had to vacate his chair due to allegations.
Michael Lockwood initially announced that he had resigned for "personal and domestic reasons". But British Home Secretary Suella Braverman made it clear at the weekend that criminal investigations were underway against Lockwood. So she gave him the choice of resigning or getting kicked out.
The interior minister did not provide any further information on the allegations. According to the Times, Lockwood's alleged misconduct "occurred nearly four decades ago" when the now 63-year-old was in his 20s. The case is another blow to security forces in the UK.
Trust in the police has suffered greatly in recent years. In particular, the country's largest police authority, the London Metropolitan Police, also known as Scotland Yard, has recently fallen into disrepute for cases of racism and sexism.
The highlight was the murder of 36-year-old Londoner Sarah Everard, who was arrested, raped and killed by a police officer on a pretext in March 2021. (dpa, AFP)
To home page
Source: Tagesspiegel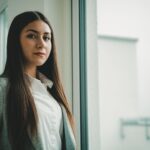 I have been working in the news website industry for over 4 years now, first as a reporter and then as an editor. I enjoy writing about politics news and am also an author. I try to cover a lot of different angles when it comes to my articles so that readers can get a well-rounded understanding of the story.