CSU General Secretary Martin Huber described Berlin's Governing Mayor Franziska Giffey (SPD) as "ungrateful and unabashed". In the Tagesspiegel interview, Giffey spoke of "envy of Berlin" after Hesse had criticized its three billion euro relief package for Berlin.
"One look at the chaos capital is enough to see: pity would be appropriate, envy certainly not," said CSU General Secretary Huber to the Tagesspiegel. Berlin is the "failed state" among the German federal states – despite 3.6 billion euros annually from the state financial equalization.
There was also a return carriage from Hesse's Prime Minister Boris Rhein (CDU). The state of Hesse is presenting its own aid program this Monday, he told the Tagesspiegel. Hessen can handle this, although it pays billions into the state financial equalization every year – in 2021 it was a good 3.5 billion euros.
The parliamentary manager of the CDU parliamentary group in the Berlin House of Representatives, Stefan Evers, said that Berlin is certainly not envied for the chaos in administration, transport and housing or for "the government chaos overall". "There would be a touch of humility."
To home page
Source: Tagesspiegel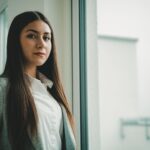 I have been working in the news website industry for over 4 years now, first as a reporter and then as an editor. I enjoy writing about politics news and am also an author. I try to cover a lot of different angles when it comes to my articles so that readers can get a well-rounded understanding of the story.